This podcast is brought to you by Blockbuster Podcast. Subscribe today!
This week on the InSession Film Podcast, it's all about Avengers: Endgame! We are joined by DJ Valentine of Simplistic Reviews as we discuss the film in both non-spoilers for those who haven't seen it yet, and in full-on spoilers for the fans interested in some nerding out. We also offer up a few thoughts on Claire Denis' High Life, David Robert Mitchell's Under the Silver Lake and S. Craig Zahler's Dragged Across Concrete.
It's somewhat surreal that we are at this point. It's been eleven years in the making, but Avengers: Endgame is finally here to culminate the Infinity Saga. Was it everything that we hoped it would be? Well, we talk for over two and half hours, so hopefully that gives you a hint as to how we felt about it. Either way, there was a lot to talk about and a big thanks to DJ Valentine for joining us once again. He's a great guest and we are always grateful for his presence.
On that note, check out the show and let us know what you think in the comment section. Thanks for listening and thanks for supporting the InSession Film Podcast!
– Avengers: Endgame Movie Review (4:55)
Director: Anthony Russo, Joe Russo
Writers: Christopher Markus, Stephen McFeely
Stars: Robert Downey Jr., Chris Evans, Chris Hemsworth, Mark Ruffalo, Scarlett Johansson, Jeremy Renner
– Notes / High Life / Under the Sliver Lake / Dragged Across Concrete (53:57)
How about some counter-programming this week? High Life, Under the Sliver LakeDragged Across Concrete could not be more different than Avengers: Endgame, so we did our best to cover the gamut this week. High Life in particular was fun to talk about, as it may be JD's favorite film of the year so far.
Show Sponsor: First Time Watchers Podcast
[divider]
RELATED: Listen to Episode 322 of the InSession Film Podcast where we discussed our newly revised Top 10 Movies of 2014!
[divider]
– Avengers: Endgame SPOILERS (1:16:30)
Again – fair warning as we do spoil the film here, but given the complexities of this story and all of the characters involved, we felt like it deserved more attention in details. Endgame does a great job of referencing all previous films in the MCU, there's a giant battle at the end and there is death involved. So, it was cathartic for us to be able to get into the specifics of how that defines what Endgame is all about.
– Music
Portals – Alan Silvestri
The Real Hero – Alan Silvestri
Main on End – Alan Silvestri
The Return of the Eagle – Atli Örvarsson
Subscribe to our Podcasts RSS
Subscribe to our Podcasts on iTunes
Listen on Stitcher
InSession Film Podcast – Episode 323
[divider]
Next week on the show:
Main Review: Long Shot
Top 5: Expectations for Summer 2019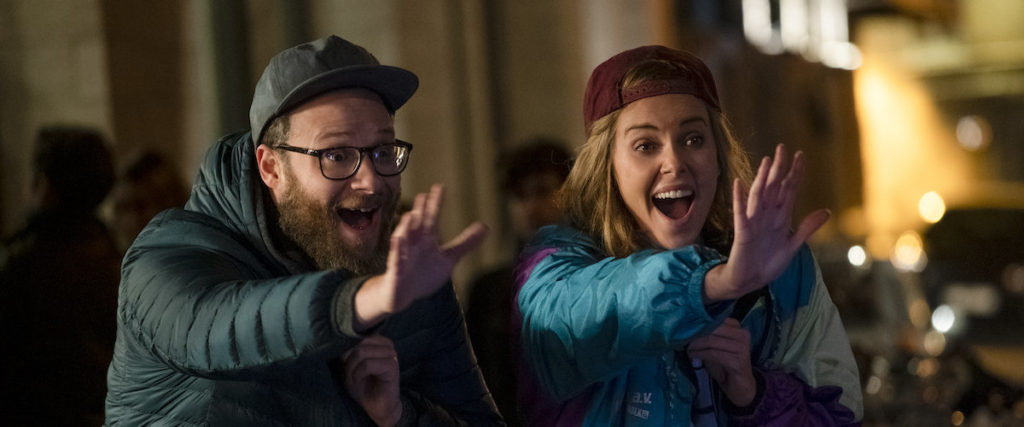 [divider]
Help Support The InSession Film Podcast
If you want to help support us, there are several ways you can help us and we'd absolutely appreciate it. Every penny goes directly back into supporting the show and we are truly honored and grateful. Thanks for your support and for listening to the InSession Film Podcast!
VISIT OUR DONATE PAGE HERE