Podcast: Amazing Grace / Rolling Thunder Revue – Extra Film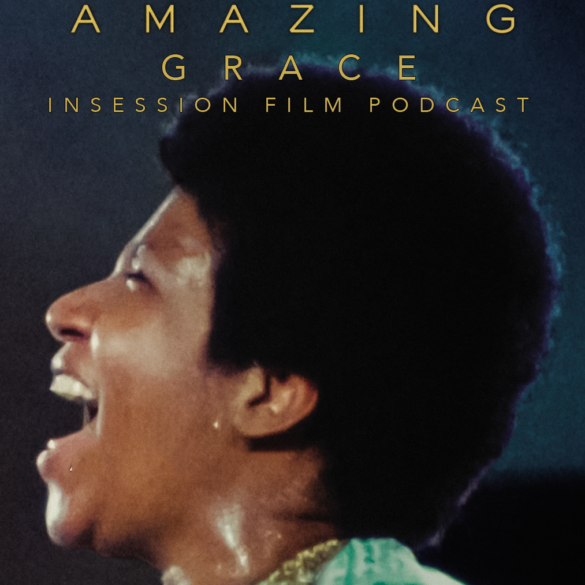 This week on the InSession Film Podcast: Extra Film segment, Ryan and Jay discuss the musical documentaries Amazing Grace and Rolling Thunder Revue!
In effort to find something to watch as the fall movie season slowly starts, the guys go back to two documentaries that came out earlier in the year. With Amazing Grace, the film is considered one of the best reviewed films of the year but does have controversy surrounding the release of the film. The film is also a straight concert film, which can work for some viewers and not for others. Regardless of the circumstances of how Amazing Grace got released, it is a beautiful tribute to the late great queen of soul and lead to an interesting discussion over how simple the film might be.
In the back half of the episode, Ryan and Jay reviewed Rolling Thunder Revue, the newest collaboration between director Martin Scorsese and musician Bob Dylan. Billed as a documentary covering the extensive tour for Dylan;s "Desire" album, the film is a examination of the musical genre while also being about the stories artists tell. The movie is a wonderful ruse and the guys had a blast talking about it, even leading one of them to call it one of their favorite films of the year so far.
On that note, have fun with this week's Extra Film segment and let us know what you think in the comment section below. Thanks for listening!
– Movie Review: Amazing Grace (4:57)
Director: Sydney Pollack
Stars: Aretha Franklin
– Movie Review: Rolling Thunder Revue (41:16)
Director: Martin Scorsese
Stars: Bob Dylan
– Music
Amazing Grace – Aretha Franklin
Hurricane – Bob Dylan
The Return of the Eagle – Atli Örvarsson
We try to make this the best movie podcast we possibly can and we hope you enjoy them. Subscribe today on iTunes, Spotfiy or Stitcher, and please leave us a review on iTunes. You can also find us on Soundcloud, PlayerFM and TuneIn Radio as well. We really appreciate all your support of the InSession Film Podcast.
Subscribe to our Podcasts RSS
Subscribe to our Podcasts on iTunes
Listen on Spotify
Listen on Stitcher
Amazing Grace / Rolling Thunder Revue – Extra Film
Mobile App
To hear this Extra Film episode and everything else we do, download our apps on the Amazon Market for Android and the Podcast Box app on IOS devices. The mobile app covers all of our main shows, bonus podcast's and everything else relating to the InSession Film Podcast. Thanks for your wonderful support and listening to our show. It means the world to us!