Now this is a poster.
We recently got a teaser poster for Godzilla, via IGN, which will be exclusive to those lucky fans who will be going to Comic-Con later this week. The poster is excellent and makes me excited to see more on this film.
As a big fan of director Gareth Edwards' first film, 2010 Monsters, I'm really looking forward to the new take on Godzilla. And the cast is pretty great, featuring the likes of Aaron Taylor-Johnson, Bryan Cranston, Elizabeth Olsen, Ken Watanabe, David Strathairn and Sally Hawkins. I think Godzilla could surprise some people come next year.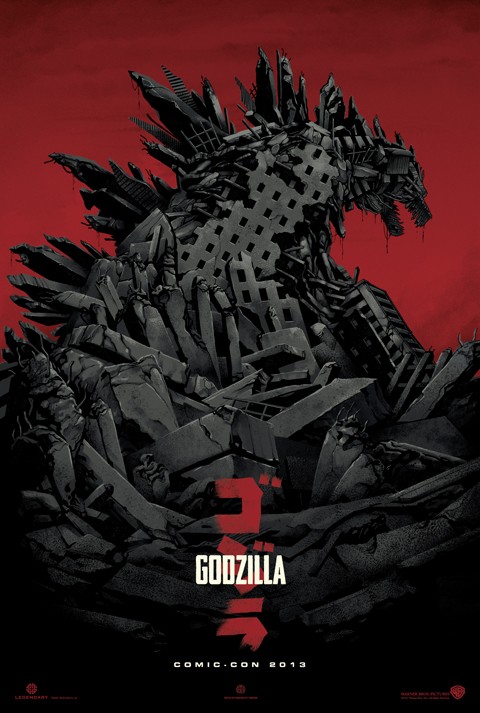 Godzilla destroys theaters on May 16, 2014.