Marvel's Phase 2 will continue with this fall's Thor: The Dark World.
And today we got another poster (via Entertainment Weekly) that crams a lot of the characters we'll be seeing into it. It's not a terrible poster, but there sure is a lot going on. But you have to love the menacing grin Loki (Tom Hiddleston) has and the Asgardian armor Jane (Natalie Portman) is sporting next to a badass-looking Thor (Chris Hemsworth).
I thought 2011's Thor was a pleasant surprise and enjoyed it very much — and I'm especially excited about Alan Taylor directing as I've just recently gotten into Game of Thrones (which is incredible). I just hope The Dark World is better than Marvel's first Phase 2 outing, the disappointing Iron Man 3.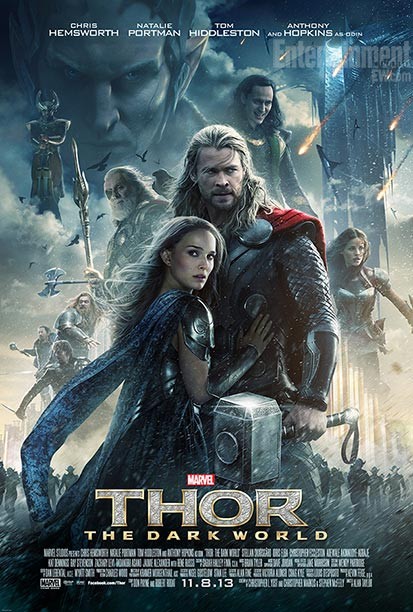 Thor: The Dark World hits on November 8.