Monthly Preview: May kicks off big summer in 2014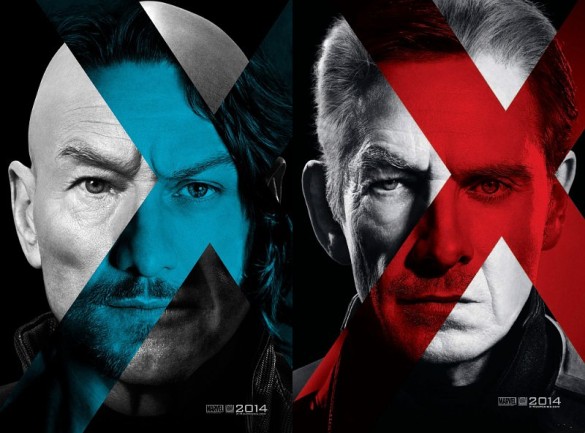 So far I'd 2014 has been a pretty descent year so far, and April was a fantastic month with films such as Enemy and Under the Skin leading the way, as well as The Raid 2, Joe and Dom Hemingway. If you haven't seen any of those, I'd highly recommend you check them out. May looks on the up and up as well, not only with it's slate of small films, but it's arsenal of blockbusters look fantastic, or at least has potential anyway. Should be fun to see.
Anyway, let's get into it, here's a list of some of the top films that are being released this month.
MAY 2
The Amazing Spider-Man 2
Director: Marc Webb
Stars: Andrew Garfield, Emma Stone, Jamie Foxx
Synopsis: Peter Parker runs the gauntlet as the mysterious company Oscorp sends up a slew of supervillains against him, impacting on his life.
Our Take: The trailer looks muddled and filled with too many elements for the film to feel complete, however early reports indicate it could be better than expected. We are Spidey fans, so here's hoping for the best.
Walk of Shame
Director: Steven Brill
Stars: Elizabeth Banks, James Marsden, Gillian Jacobs
Synopsis: A reporter's dream of becoming a news anchor is compromised after a one-night stand leaves her stranded in downtown L.A. without a phone, car, ID or money – and only 8 hours to make it to the most important job interview of her life.
Our Take: This looks cheesy and pretty predictable. Elizabeth Banks is a good actress, and she looks okay, but the rest of this trailer screams campy.
MAY 9
Neighbors
Director: Nicholas Stoller
Stars: Seth Rogen, Rose Byrne, Zac Efron
Synopsis: A couple with a newborn baby face unexpected difficulties after they are forced to live next to a fraternity house.
Our Take: Comedies can sometimes be hit or miss, but this looks pretty good. Let's just hope the best parts aren't just the one's in the trailer and perhaps gets a little clever at the end.
Chef
Director: Jon Favreau
Stars: Jon Favreau, Robert Downey Jr., Scarlett Johansson
Synopsis: A chef who loses his restaurant job starts up a food truck in an effort to reclaim his creative promise, while piecing back together his estranged family.
Our Take: This looks very funny and seems to go into some great relational issues, while keeping to the comedic roots that makes Favreau great. This looks good and not just because of the food.
God's Pocket
Director: John Slattery
Stars: Philip Seymour Hoffman, Christina Hendricks, Richard Jenkins
Synopsis: When Mickey's crazy stepson Leon is killed in a construction 'accident', nobody in the working class neighborhood of God's Pocket is sorry he's gone. Mickey tries to bury the bad news with the body, but when the boy's mother demands the truth, Mickey finds himself stuck in a life and death struggle between a body he can't bury, a wife he can't please and a debt he can't pay.
Our Take: This is directed by Howard Stark (Slattery) in what is his first feature length film, and while it looks good, early reviews from Sundance don't offer the same sentiment. Either way, let's all look forward to seeing the great Philip Seymour Hoffman once again.
MAY 16
Godzilla
Director: Gareth Edwards
Stars: Aaron Taylor-Johnson, Elizabeth Olsen, Bryan Cranston
Synopsis: The world's most famous monster is pitted against malevolent creatures who, bolstered by humanity's scientific arrogance, threaten our very existence.
Our Take: OMG this looks awesome. This is easily one of our most anticipated films of the year and looks like a ton of fun, although the whole time I will be waiting for Gipsy Danger to show up.
Million Dollar Arm
Director: Craig Gillespie
Stars: Jon Hamm, Aasif Mandvi, Alan Arkin
Synopsis:A sports agent stages an unconventional recruitment strategy to get talented Asian cricket players to play Major League Baseball.
Our Take: Disney has always been pretty good at creating fun movies like this that is heartwarming and will leave you with a feel-good story. This film doesn't seem to be an exception and will be good for what it is.
MAY 23
X-Men Days of Future Past
Director: Bryan Singer
Stars: Patrick Stewart, Ian McKellen, Hugh Jackman
Synopsis: The X-Men send Wolverine to the past in a desperate effort to change history and prevent an event that results in doom for both humans and mutants.
Our Take: Days of Future Past was my most highly anticipated film of the year, given how awesome this premise is and just how unbelievable (literally) this cast was able to come together. Anticipating this one big time.
Blended
Director: Frank Coraci
Stars: Adam Sandler, Drew Barrymore, Wendi McLendon-Covey
Synopsis: After a bad blind date, a man and woman find themselves stuck together at a resort for families, where their attraction grows as their respective kids benefit from the burgeoning relationship.
Our Take: While some parts look funny, Sandler has really lost his touch over the last decade and hasn't done much that's memorable. Nothing in the trailers here seem to indicate anything different either, unfortunately.
MAY 30
Maleficent
Director: Robert Stromberg
Stars: Angelina Jolie, Elle Fanning, Sharlto Copley
Synopsis: A vindictive fairy is driven to curse an infant princess only to realize the child may be the only one who can restore peace.
Our Take: This looks okay but nothing outstanding and is the next film in Disney's arsenal of live action fair tale films. The cast does look pretty great though.
A Million Ways to Die in the West
Director: Seth MacFarlane
Stars: Seth MacFarlane, Charlize Theron, Liam Neeson
Synopsis: As a cowardly farmer begins to fall for the mysterious new woman in town, he must put his new-found courage to the test when her husband, a notorious gun-slinger, announces his arrival.
Our Take: This kinda feels like a live-action Family Guy episode that takes place in the old west, which is extremely appealing for MacFarlane fans.
Filth
Director: Jon S. Baird
Stars: James McAvoy, Jamie Bell, Eddie Marsan
Synopsis: A bipolar, bigoted junkie cop manipulates and hallucinates his way through the festive season in a bid to secure promotion and win back his wife and daughter.
Our Take: James McAvoy looks amazing and this is worth seeing for him alone. It won't be everyone but if you like those "out there" performances, this is one to keep an eye on.
Of course we didn't cover everything here, but there are several honorable mentions worth noting here. Kelly Reichardt's Night Moves looks pretty interesting and has a great cast including, Dakota Fanning, Jessie Eisenberg and Peter Sarsgaard. For the same reason, Tracks is another one to look out for as it features Adam Driver and Mia Wasikowska. Both Driver and Wasikowska really hit my radar in big ways last year with their roles in Inside Llewyn Davis and Stoker, both films I enjoyed a lot. For those mom's out there, Moms Night Out also comes out in May, which looks like silly fun that goes awry. And finally, there's a small film I actually don't know much about called The Angriest Man in Brooklyn, however it features Peter Dinklage, Robin Williams, James Earl Jones and Mila Kunis. Pretty good cast if you ask me.
What do you think about these films? Does May look good to you at all? Leave us a comment below!