Podcast: The Raid 2, Top 3 One-On-One Fights, Summer Preview – Episode 62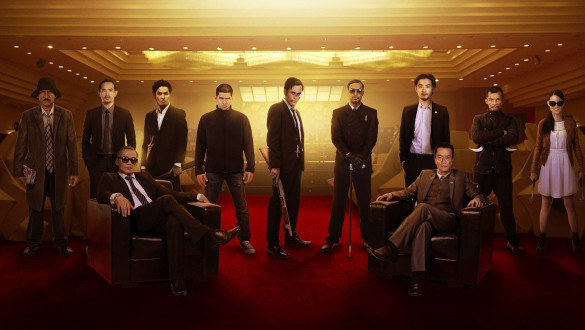 This week on the InSession Film Podcast, the wonderful Jess and Lindsay from French Toast Sunday joins us as we kick butt in this week's main review where we discuss The Raid 2. Going off of that, we hand out our Top 3 One-On-One Fights in films which is almost limitless, but we had a really fun conversation on our favorite fights in film. We then move on to our 2014 Summer Movie Preview where we have a relaxed discussion on all the movies we are looking forward to this summer, both big and small. And as usual, we finish off the show with movies we saw over the last week.
Jess and Lindsay were absolute fantastic guests and bring a different kind of spunk to this week's show, that only the French Toast Sunday Podcast can bring. Also, they set the record for the most bleeps on one show. This show was really fun and one of the more laid back shows we've had in awhile. On a side note, Blake is out once again this week as he is still recovering from his illness. We expect him to be back next week though.
Anyway, check it out and have fun listening to this week's podcast. Let us know what you think in the comment section below and thanks for listening!
– The Raid 2 Movie Review (5:39)
Grades
JD: A-
Jess: B+
Lindsay: A
– Top 3 One-On-One Fights (33:30)
Well if you've seen The Raid: Redemption or The Raid 2, you'll know that it has some of the best fighting sequences you'll ever seen in film. So for this week's Top 3, it only made sense to discuss some awesome fights we've seen in movies over the years. Each of us had our own criteria, which you almost need is such a broad category like this, and we came up with some really great lists. This was a very fun Top 3. That being said, what would be your Top 3?
RELATED: Listen to Episode 61 of the InSession Film Podcast!
– 2014 Summer Movie Preview (1:00:35)
This summer looks pretty promising for movies and should be really fun with some pretty big blockbusters hitting theaters this year. There are also some smaller features that look intriguing as well. We don't discuss everything, which would be hard, but we do get around to a few that we're really excited for.
The Amazing Spider-Man 2
Godzilla
Guardians of the Galaxy
Lucy
22 Jump Street
How to Train Your Dragon 2
Wish I Was Here
Magic in the Moonlight
Chef
The Fault in Our Stars
X-Men: Days of Future Past
What summer movies are you looking forward to?
– Movies We've Seen This Week (1:24:15)
JD: Zero Dark Thirty, Under the Skin, As It Is In Heaven, The Thin Blue Line '88, Rules of Engagement, X2, Heat, National Treasure, Missing in MiG Ally
Jess: The Wrestler, Oculus, The Fountain, Millions
Lindsay: The Wrestler, Oculus
– Music
Prison Riot – Joseph Trapanese
Forest Battle – Steve Jablonsky
Hooked on a Feeling – Blue Swede
Page 47 – Trevor Rabin
The Return of the Eagle – Atli Örvarsson
Subscribe to our Podcasts RSS
Subscribe to our Podcasts on iTunes
Listen on Stitcher
InSession Film Podcast – Episode 62
Next week on the show:
Main Review – Amazing Spider-Man 2 (For real this time)
Top 3 TBD
Latest Movie News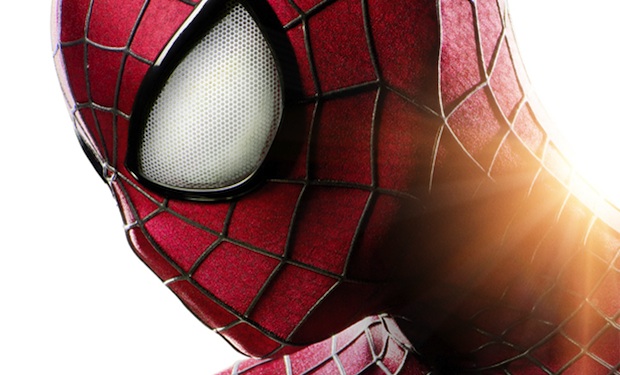 Help Support The InSession Film Podcast
If you want to help support us, it would be the honor of our lives. And there are many ways you can help. We have premium bonus podcasts available for just a small donation of $0.99, which are short, fun discussions that you can only hear via a donation. We also have a brand new platform available, where you can sign up to Donate Per Show and get some FREE cool stuff in the process. If you'd like to Donate Per Show, click here. And our awesome sponsor, Audbile, has some awesome stuff for you! Please visit audibletrial.com/insessionfilm for your FREE 30-day trial and free audiobook!
For more information or if you'd like to donate another way, please visit our Donate page here. Every penny goes directly back into supporting the show and we are truly honored and grateful. Thanks for your support and for listening to the InSession Film Podcast!