Lists: Brian Susbielles Top 10 Films of 2020
2020. It is over. It was the best of times (Parasite winning Best Picture), it was the worst of times (COVID-19), and was the weirdest of times (anything for the Presidential election). Yet, cinema, despite being paused for a time due to this pandemic, went on. It has brought us some of the best movies from around the world, and whether or not it was displayed on the big screen, these movies took us out of the current rut this world is in. Here are my Top 10 of 2020.
10.
 

Ma Rainey's Black Bottom

It is hard to believe we are a few months past the death of Chadwick Boseman and here we are presented in his finest performance of his career, one worthy of winning an Oscar posthumously as Peter Finch and Heath Ledger. Plus, this is not a simple play adaptation to the screen. For Wolfe, a veteran of the stage as a director, he is able to convert August Wilson's 1920s story of aspiring glory into an image-carrying film. Other play adaptations have failed of breaking down those walls, but Wolfe is able to take it outside the theater.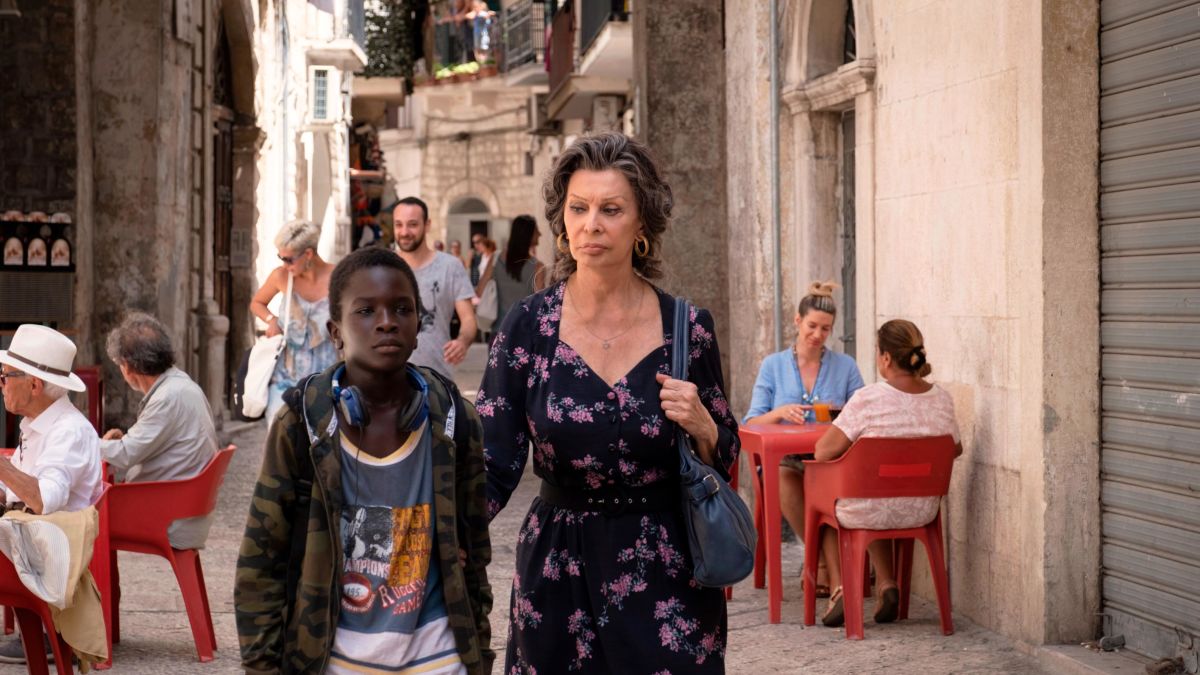 9. The Life Ahead
The son of legendary producer Carlo Ponti and the great Sophia Loren, who returns to the screen after several years away, modernizes Romain Gary's famous novel The Life Before Us to the current Italian struggle among African street kids trying to survive the challenging neighborhood that surrounds them. Ibrahima Gueye as Momo is a perfect capture of a child having to be reacquainted with a parent of sorts, in this case, Loren as a Holocaust survivor who had to live on the streets as a prostitute for years. It is absolutely moving, especially by Loren, who commands the screen with grace and humanity.
8. Dick Johnson Is Dead
In one of the more creative non-fiction tales, Johnson approaches the feelings of loss and grief in a reflexive way starring her own father, who plays along with her idea of pretending how to die in different ways. This isn't like the famed TV series where various ways of getting killed are shown in grotesque manners, but an actual step-by-step realization on how to approach the subject of death. It is the grieving process before the actual grief begins knowing the end is near for the ritual character in his 80s, and it becomes a brilliant, therapeutic form of expecting the end of life as we know of it to be with our loved ones.
7. Mangrove (Small Axe)
There were two notable courtroom dramas. One was Aaron Sorkin's The Trial of The Chicago Seven, an all-star lineup of an American chapter battle between the establishment and patriotism against the revolution and free speech. The other was the centerpiece and front end to McQueen's anthology about Great Britain and race relations from the late 60 to the early 80s. In Mangrove, McQueen puts out a forgotten struggle between the incoming Windrush generation and the overtly racist police which led to a collision course. It's a half-street battle, half-trial, but it's an immersive study of the country's own racial problems between person to authority.
6. Mank
It is a wonderful ode to old Hollywood ode the 30s and early 40s and a tribute to a writer known for controversy and personality rather than his talent. Gary Oldman in his usual transformational self gives Herman J. Mankowitz the respect he never earned outside of his Oscar, and Fincher, based on a script from his late father, completes a trip back to the Golden Age surrounding arguably America's greatest movie. The story follows like Citizen Kane itself, back and forth between the politicking and the drinking with Mank's close relationship with Mr. Hearst. In turn, we are treated to a love letter to an era far gone, yet still admired.
5. Minari
Based on his own childhood experiences, Chung cultivates, like the titular plant, a homegrown story of very American life: the new immigrant. His tale of a Korean family in Arkansas in the 1980s is a fish-out-of-water scenario, far from the West coast yet entrenched in their natural culture. Steven Yeun has another great performance, Youh Yuh-jung takes over the role as best grandma on screen, and once again, the Plan B team of Brad Pitt, Dede Gardner, and Jeremy Kleiner have another wonderful movie in their string of recent successes. It is a charming, warm installment of the American dream, one with hardships and humor within the family.
4. Wolfwalkers
One of the more impressive animated films in recent memory not made by Disney/Pixar, Wolfwalkers is an amazing story taken from the folklores of Ireland, where fantasy and history come together. It's a breath of fresh air with amazing storytelling and a progressive style of presentation close to Spider-Man: Into The Spiderverse, and voice performances (including from Sean Bean) that raise the film to another level. Moore also directed 2009s The Secret of Kells, which is also an amazing feature and should be no surprise where Wolfwalkers' charm comes from.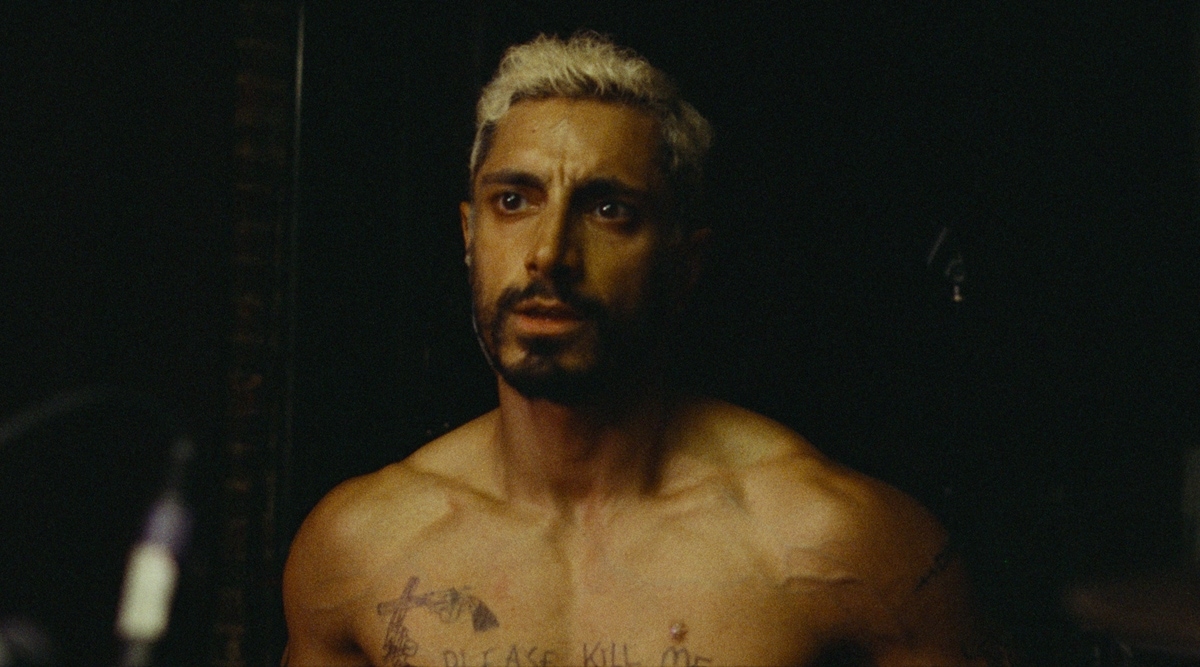 3. Sound of Metal
Whiplash covered the agonizing perfection of the jazz drummer. Marder's masterpiece is on any musician's worst nightmare: the loss of hearing. If music is life, then being robbed of knowing the sound of your own beat is a terrifying new experience and harrowing for someone who's being through one tumultuous time (drug addiction) already. Yet, Riz Ahmed does not put a single foot wrong as a rock drummer who is forced to adapt to a new life as he learns a new language among others who are deaf. It is such a bravado role and Paul Raci as the drummer's new mentor in this life is very underappreciated. 
2. Another Round
From the dark (The Hunt) to the romantic (Far From The Madding Crowd), Vintenberg takes it to the comic indulgence of midlife crisis surrounding four men who try an experiment around drinking while working. What begins as a simple experiment revolving around breaking out of a rut, turns into a story of life in full cycle. Alcohol is the fuel of their new zest to be creative in work and with their families. It is also, as they learn, the slippery road to one of their demise. Mads Mikkelsen, Thomas Bo Larsen, Lars Ranthe, and Magnus Millang bring out the best in each character's new growth of adulthood, pushing the boundaries of their rediscovered youth. Its final scene is one of the best of 2020, capturing resilience against life's worst.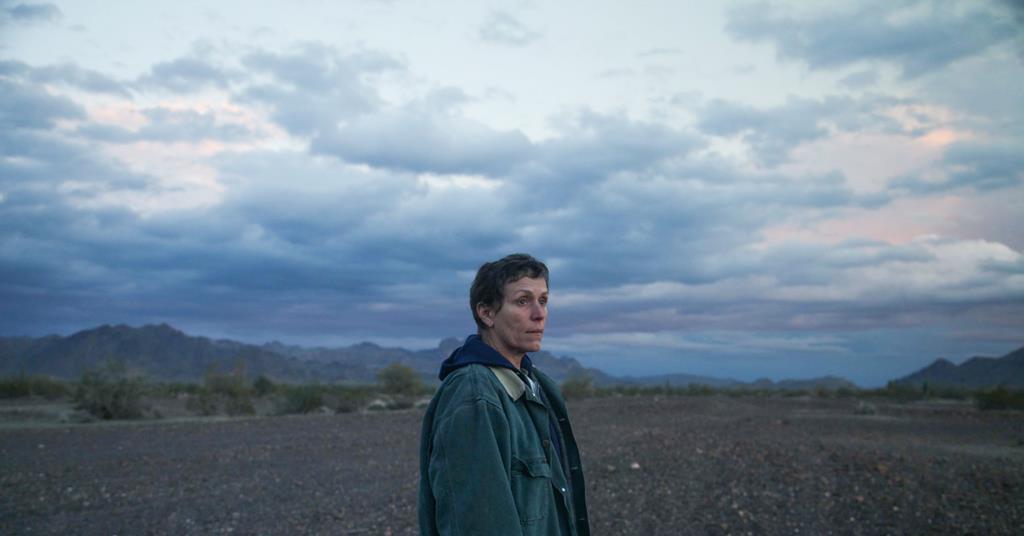 1. Nomadland
When considering the best film of the year, a film should check the following boxes: Is it a moving journey that carries you? Is it beautifully shot without a wrongful frame placed? Are the performances top-tier against other contenders? Is it something you've never seen before? Will you want to see it again and again and again for the next two decades?
Zhao's follow-up to the brilliant The Rider hits every single mark dead center. It is an odyssey of real-life people symbolized in one person, encapsulated in Frances McDormand's best performance since Fargo. This is a recent period set in an area foreign to viewers with picturesque scenes featuring those who actually lived the life. You are floating freely from place to place, behind Fran's day-to-day adventures to gather enough money to move around. Zhao's entire film never lets us go from the reality depicted in the film and makes the journey unforgettable to viewers after watching it.
Honorable Mention: Collective

 
It isn't just a documentary. It is a crime investigated in real-time and the push for accountability and reform to prevent such a tragedy from happening again. Journalists, politicians, and survivors are there as we follow the events of October 30, 2015, to the protests and changes demanded in the face of such corruption and recklessness. And, Nanau is in the middle of it.
Dishonorable Mention: Downhill
This is the worst film of 2020 because the film was painfully unfunny, which is made more painful because it featured Will Farrell and Julia Louis-Dreyfus, and it was co-scripted by Jesse Armstrong, creator of Succession. Faxon and Rash had a solid record prior to this disaster; just watch The Way, Way Back for their brilliant helm of a dramedy, which they fail miserably in their remake of the Swedish film Force Majeure. At some point, in its 88-minute running time, which felt like two hours, you wish that avalanche killed everyone. I cannot imagine director Ruben Östlund being pleased to see his wonderful film piled on by an avalanche of pure s**t, even if it's made of snow.
Follow me on Twitter: @brian_cine