List: Top 5 Most Anticipated Films of 2016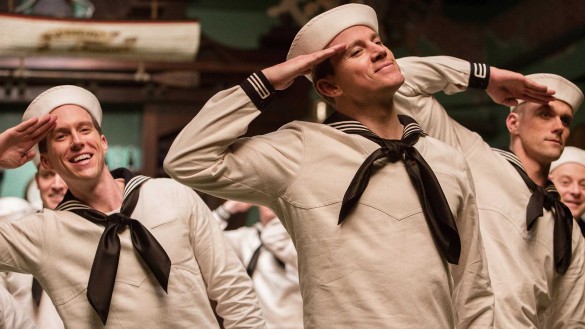 This week on the InSession Film Podcast, we discussed our most anticipated films of 2016. This year looks like it could be fantastic with an incredibly dense blockbuster slate but the year will also feature many notable directors that's pretty exciting. This year will see the likes of Martin Scorsese, Jeff Nichols, Terrence Malick, Richard Linklater, Denis Villeneuve, the Coen brothers, Shane Black, Damien Chazelle and John Michael McDonagh among many other notable directors. As far as blockbuster's go, we have Batman vs Superman, Suicide Squad, Deadpool, Civil War, Doctor Strange, X-Men: Apocolypse, Star Trek Beyond, Rogue One: A Star Wars Story, Bourne 5 and SO many more. Yeah, this could be a really fun year.
That being said, what 2016 movies would make your list? Here are the one's that made ours:
*Keep in mind we have different criteria for our lists as well
JD
1) Story of Your Life
2) Midnight Special
3) Hail, Caesar
4) The Witch
5) Rogue One: A Star Wars Story
Brendan
1) Story of Your Life
2) Midnight Special
3) Suicide Squad
4) Everybody Wants Some
5) Green Room
Jamison (who was supposed to be on the show)
1) The Accountant
2) Bourne 5
3) The Magnificent Seven
4) Money Monster
5) Jack Reacher: Never Go Back
Honorable Mentions (Combined)
Bourne 5, Fantastic Beasts and Where to Find Them, Captain America: Civil War, The Jungle Book, Doctor Strange, X-Men: Apocolypse, Batman vs Superman, Silence, War Machine, War on Everyone, The Circle, The Nice Guys, La La Land, Deadpool, Knight of Cups, The Look Between Oceans, Assassin's Creed, The Conjuring 2, John Wick 2, Finding Dory, The BFG, Demolition, Keanu, Triple 9, Comancheria, Billy Lynn's Long Halftime Walk, Hacksaw Ridge, A War, The Lobster
For the rest of JD's Top 10 and other films we are anticipated, check out the full list here.
Hopefully you guys enjoyed our lists and if you agree or disagree with us, let us know in the comment section below. There is SO much to look forward to this year and we barely scratched the surface of what this year has to offer. That being said, what would be your Top 5? Leave a comment in the comment section or email us at insessionfilm@gmail.com.
For the entire podcast, click here or listen below.
For more lists done by the InSession Film crew and other guests, be sure see our Top 3 Movie Lists page.