List: Top 3 Team-Up Movies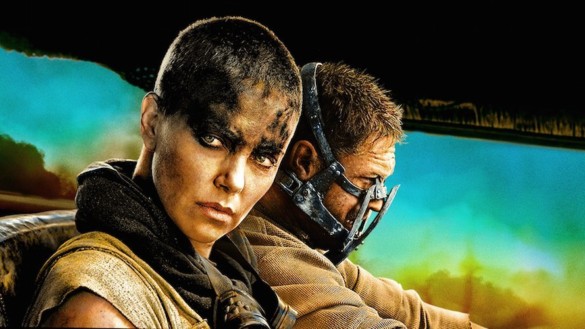 This week on Episode 403 of the InSession Film Podcast, inspired by our review of The Rock, we discussed our Top 3 team-up movies. Long-time listener's of the show may remember, and if you do God bless you, that we did our Top 3 Movie Teams on Episode 76 way back in the day. So, our list this week is certainly cousins to that exercise. However, this time around we wanted to focus more on the films themselves as well as the teams. Also, team-up movies could just be two or three people, versus "teams" which typically consisted of more individuals. That does make this a bit of a broad list as there are countless films that could fall in this category, but that challenge is what made it fun as well. That said, here are our lists:
(Note: Please keep in mind that we each had different criteria for our selections)
JD
1) Mad Max Fury Road
2) Seven Samurai
3) Life of Pi
Ryan
1) Creed
2) Jaws
3) Inception
Honorable Mentions (Combined)
Ocean's 11, The Life Aquatic with Steve Zissou, Fury, Fast Five, The Dirty Dozen, The Sting, Inglorious Basterds, Stalker, Argo, O Brother Where Art Thou, Ghostbusters, Armageddon, The Rock, 21 Jump Street, Rush Hour, Die Hard, Die Hard with a Vengeance, Back to the Future, Lethal Weapon, Star Wars, Men in Black, Pacific Rim, Jumanji, Tommy Boy, MacGruber, The Incredibles, Tombstone, Saving Private Ryan, The Nice Guys, The Princess Bride, The Wizard of Oz, Silence of the Lambs, The Grand Budapest Hotel, Zodiac, The Girl with the Dragoon Tattoo, Seven, Fight Club, Parasite, The Italian Job, The Mummy, The Great Escape, The Wild Bunch, The Magnificent Seven, Trading Places, Tropic Thunder, How to Train Your Dragon, Blade 2, The Expendables , All the Presidents Men, Spotlight, Pirates of the Caribbean, The Untouchables, The Mask of Zorro
Hopefully you guys enjoyed our lists and if you agree or disagree with us, let us know in the comment section below. A topic like this can be cumbersome given the vast amount of great movies that fit the criteria. However, the best will always stand out and we did our best to lay those out. However, that doesn't mean your list will look like ours. So, what would be your Top 3? Leave a comment in the comment section or email us at insessionfilm@gmail.com.
For the entire podcast, click here or listen below.
For more lists done by the InSession Film crew and other guests, be sure see our Top 3 Movie Lists page.