Podcast: Top 3 Movie Teams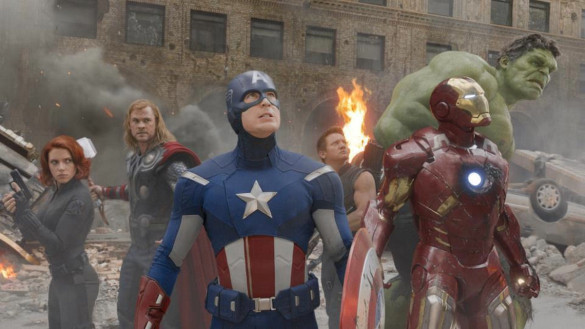 This week on the InSession Film Podcast, we discussed Marvel's latest adventure in Guardians of the Galaxy, which gave us one of the best movie teams we've ever seen in film. Well, going off of Guardians, we discussed our Top 3 Movie Teams, which was a bit challenging and also forced us to come up with some specific criteria to really narrow down our choices. However, despite the challenge, we came up with some great teams that's given us some of the best moments in film over the years.
That being said, what movie teams would make your list? Here are the one's that made ours (Keep in mind we all have different criteria for our lists as well):
*Our criteria this week was a little bit more specific than usual
JD
1) Saving Private Ryan – 2nd Rangers Battalion
2) Ghostbusters – Ghostbusters
3) Remember the Titans – Titans football team
Brendan
1) Seven Samurai – The seven samurai
2) Lord of the Rings: The Fellowship of the Ring – The Fellowship
3) The Sandlot – Group of kids
Jonathan
1) Escape to Victory – Allied futbol team
2) Police Academy – Police cadets
3) The Goonies – The goonies' kids
Honorable Mentions (Combined)
Inglorious Basterds, Teenage Mutant Ninja Turtles, Dirty Dozen, The Incredibles, Star Wars, Anchorman, Space Jam, Galaxy Quest, Pulp Fiction (Bonnie Situation), The Avengers, Transformers, Oceans 11, Top Gun (Maverick and Goose), Fighter Squadron, X-Men, Dodgeball
Hopefully you guys enjoyed our lists and if you agree or disagree with us, let us know in the comment section below. Obviously, we skipped out on a lot of other great teams and we needed more classics, but what are you going to do? That being said, what would be your Top 3? Leave a comment in the comment section or email us at insessionfilm@gmail.com.
For the entire podcast, click here or listen below.
For more lists done by the InSession Film crew and other guests, be sure see our Top 3 Movie Lists page.