List: Top 3 Revenge Movies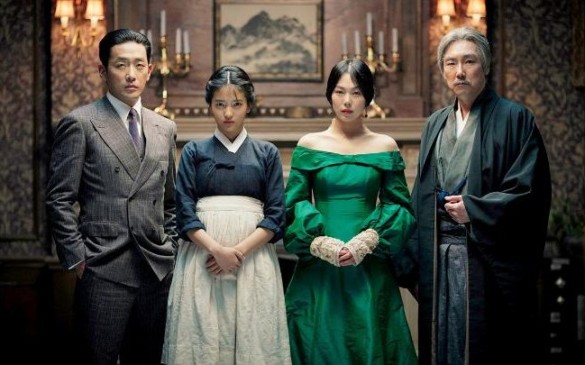 This week on Episode 482 of the InSession Film Podcast, inspired by our review of Munich, we discuss our favorite revenge movies. Revenge movies have been a staple in Hollywood for decades now, and have even defined certain genres, that it makes narrowing down a list here pretty difficult. However, it also leaves plenty of room for variety and different types of revenge in these movies. It was a really fun time talking about those distinctions and why these kinds of films resonate with us. That said, here are our lists:
(Note: Please keep in mind that we each had different criteria for our selections)
JD
1) Mad Max Fury Road
2) Ivan's Childhood
3) Unforgiven
Brendan
1) The Handmaiden
2) Momento
3) Unforgiven
Dave
1) I Saw the Devil
2) The Girl with the Dragon Tattoo
3) Phantom of the Paradise
Honorable Mentions (Combined)
Kill Bill, Django Unchained, Jackie Brown, Carrie, Old Boy, Unforgiven, The Lady Eve, Mystic River, The Lion King, The Sting, Mad Max, The Princess Bride, The Count of Monte Cristo, Hard Candy, Mandy, Gone GIrl, Gladiator, Ms. 45, Mean Girls, The Nightingale, Ocean's Eleven, Once Upon A Time in the West, Sweeney Todd: The Demon Barber of Fleet Street, The Virgin Spring, Whatever Happened to Baby Jane, The Revenant, Us, True Grit, Diabolique, John Wick, Blue Ruin, You Were Never Really Here, Legally Blonde, Leon the Professional, The Northman, The Last Duel
Hopefully you guys enjoyed our lists and if you agree or disagree with us, let us know in the comment section below. There are certainly many more revenge movies that are eligible for your lists. That being said, what would be your Top 3? Leave a comment in the comment section or email us at [email protected].
For the entire podcast, click here or listen below.
For more lists done by the InSession Film crew and other guests, be sure see our Top 3 Movie Lists page.