List: Top 3 Paul Greengrass Scenes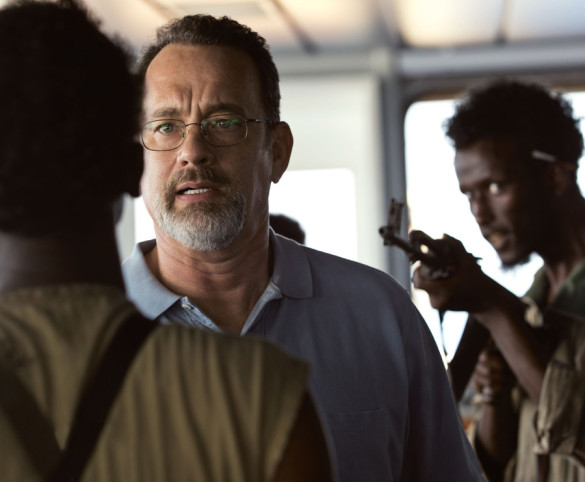 This week on Episode 180, inspired by Jason Bourne, we decided to talk about our favorite Paul Greengrass scenes. Greengrass is, in our opinion, a really good director that isn't mentioned as much when talking about the great directors working today. As much as we love Quentin Tarantino, Martin Scorsese and Richard Linklater, Greengrass should be in the conversation somewhere. The way he elevated the Bourne franchise with Supremacy and Ultimatum was quite stellar, while United 93 and Captain Phillips are two of the most emotional and heart-pounding "based off of true events" films we've seen in the last decade. In the middle all of that, he's depicted scenes that are truly breathtaking and unforgettable.
On that note, which Paul Greengrass scenes would make your list? Here are the one's that made ours:
*Keep in mind we have different criteria for our lists as well*
JD
1) Final ending with Captain Phillips – Captain Phillips
2) Bourne on rooftop talking with Pam Landy – The Bourne Supremacy
3) Second plane crashes into World Trade Center – United 93
Brendan
1) Passengers fight back in the end – United 93
2) Morocco chase sequence – The Bourne Ultimatum
3) Navy executes rescue – Captain Phillips
Mike
1) Bourne takes a swig of vodka – The Bourne Supremacy
2) Waterloo trains sequence – The Bourne Ultimatum
3) Bourne fights with a magazine – The Bourne Supremacy
Honorable Mentions (Combined)
M**** death – The Bourne Supremacy
Exposing Ward Abbot – The Bourne Supremacy
Stealing files from Noah Vosen – The Bourne Ultimatum
"I'm the captain now" – Captain Phillips
Moscow car chase – The Bourne Supremacy
New York car chase – The Bourne Ultimatum
Vegas car chase – Jason Bourne
Massacre scene – Bloody Sunday
Hopefully you guys enjoyed our lists and if you agree or disagree with us, let us know in the comment section below. There are obviously some other great scenes from Paul Greengrass that we didn't mention that could make your list, depending on your own tastes and criteria. That being said, what would be your Top 3? Leave a comment in the comment section or email us at [email protected].
For the entire podcast, click here or listen below.
For more lists done by the InSession Film crew and other guests, be sure see our Top 3 Movie Lists page.