List: Top 3 Movie Sequels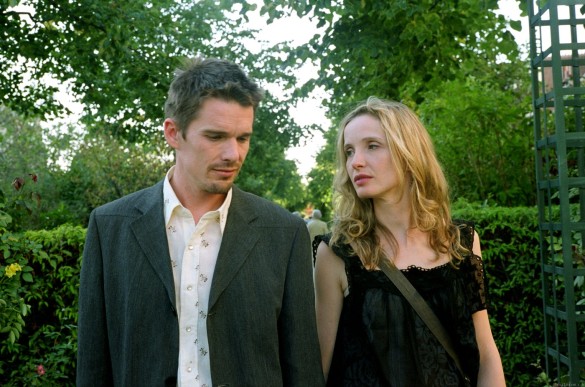 This week on Episode 259 of the InSession Film Podcast, inspired by Paddington 2, we discussed our favorite movie sequels. As obvious as this list seems, it took us 250+ episodes to realize that we had never tackled this subject before. We've talked about movies that didn't need sequels, and movies that deserved sequels despite having none, but somehow we missed this one. And as you'll hear in our discussion, there are many great sequels that cinema has offered over the years – including some of the best films of all-time. On that note, what sequels would make your list? Here are the one's that made ours:
**Please keep in mind that we each had different criteria for our selections**
JD
1) Before Sunset
2) Spider-Man 2
3) How to Train Your Dragon 2
Brendan
1) Before Sunset
2) Star Wars: The Empire Strikes Back
3) Three Colours: Red
Honorable Mentions (Combined)
The Lord of the Rings: The Two Towers, The Lord of the Rings: The Return of the King, Aliens, Before Midnight, Apur Sansar, Bride of Frankenstein, A Few More Dollars, Toy Story 3, Blade Runner 2049, Dawn of the Planet of the Apes, War for the Planet of the Apes, Star Wars: The Force Awakens, Star Wars: The Return of the Jedi, Star Trek II: The Wrath of Khan, Star Trek IV: The Voyage Home, Skyfall, From Russia with Love, On Her Majesty Secret Service, Logan, X-Men: Days of Future Past, Paddington 2, Captain America: Civil War, Captain America: The Winter Soldier, T2, The Dark Knight, Harry Potter and the Order of Phoenix, Harry Potter and the Prisoner of Azkaban, The Hunger Games: Catching Fire, 22 Jump Street, Mad Max: Fury Road, Babe: Pig in the City, The Godfather Part 2, Creed, Clerks 2, Mission: Impossible III, Mission: Impossible – Rogue Nation, Mission: Impossible – Ghost Protocol, The Bourne Ultimatum Magic Mike XXL, Bad Boys 2
Hopefully you guys enjoyed our lists and if you agree or disagree with us, let us know in the comment section below. There are obviously many more sequels that we could of listed here, so perhaps your list is different than ours. That being said, what would be your Top 3? Leave a comment in the comment section or email us at insessionfilm@gmail.com.
For the entire podcast, click here or listen below.
For more lists done by the InSession Film crew and other guests, be sure see our Top 3 Movie Lists page.