List: Top 3 Movie Poets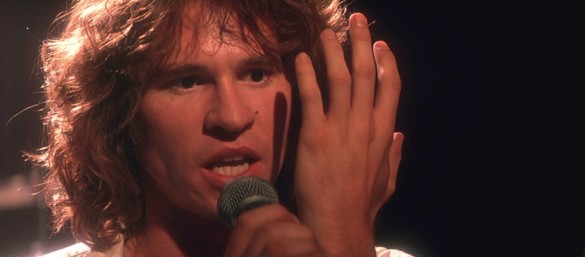 This week on Episode 207 of the InSession Film Podcast, we finally got to see and review Paterson, a film that gave us a glimpse into the life of a small-town poet in New Jersey. Using that as our inspiration, we decided to discuss our favorite movie poets for our Top 3. This category was particularly challenging for us, since "poets" is a niche subject that we aren't terribly familiar with. However, it sounded like a fun challenge that we were eager to tackle, especially given our criteria. All in all, we were very happy with our lists the discussion fostered as a result.
On that note, which movie poets would make your list? Here are the one's that made ours:
*Keep in mind we have different criteria for our lists as well*
JD
1) Philippe Petit – Man on Wire
2) Hynkel (Dictator of Tomania) / A Jewish Barber – The Great Dictator
3) Jimmy "B-Rabbit" Smith – 8 Mile
Brendan
1) Jim Morrison – The Doors
2) David Foster Wallace – The End of the Tour
3) Guy / Girl – Once
Honorable Mentions (Combined)
Llewyn Davis – Inside Llewyn Davis
John Keating – Dead Poets Society
Bonnie Parker – Bonnie and Clyde
Connor / Murphy – The Boondock Saints
Reinaldo Arenas – Before Night Falls
Truman Capote – Capote
Colonel Walter E. Kurtz – Apocalypse Now
Andrey Rublev – Andrei Rublev
William Shakespeare – Shakespeare in Love
Schmidt – 22 Jump Street
Hopefully you guys enjoyed our lists and if you agree or disagree with us, let us know in the comment section below. There are a ton of other great "poets" that could've made your list, depending on your own criteria. That being said, what would be your Top 3? Leave a comment in the comment section or email us at insessionfilm@gmail.com.
For the entire podcast, click here or listen below.
For more lists done by the InSession Film crew and other guests, be sure see our Top 3 Movie Lists page.