List: Top 3 Jaeger Pilot Duos (revisited)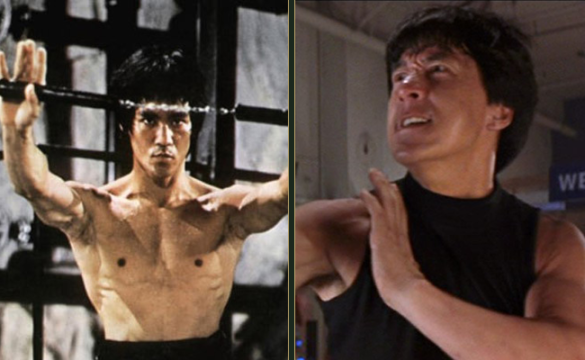 This week on Episode 266 of the InSession Film Podcast, inspired by Pacific Rim: Uprising, we discussed our top 3 jaeger pilot duos…again. All the back in 2013, we were lucky enough to review Guillermo del Toro's Pacific Rim on Episode 21. On that show we talked about our favorite "jaeger pilot duos" – or the movie characters that we would love to see as co-pilots in a jaeger. This could be any two characters from the same film or perhaps characters from separate films – the sky was really the limit with this one. And since Episode 21 was during the pre-Brendan era, we thought it would be really fun to revisit this topic, and boy did we make the right decision. This was a lot of fun!. On that note, what movie characters would make your list? Here are the one's that made ours:
**Please keep in mind that we each had different criteria for our selections**
JD
1) Ripley – Aliens / Sarah Connor – Terminator 2: Judgment Day
2) Jules Winfield – Pulp Fiction / Alonso Harris – Training Day
3) Lee – Enter the Dragon / Keung – Rumble in the Bronx
Brendan
1) Ripley – Aliens / Furiosa – Mad Max: Fury Road
2) Snake Plissken – Escape from L.A. / Jack Burton – Big Trouble in Little China
3) Agent K – Men in Black / Agent J – Men in Black
Arcturus
1) James Bond (Sean Connery) – Bond Series / Frank Drebin – Naked Gun Series
2) Jason Stathom / Jean-Claude Van Damme
3) Reggie Hammond – 48 Hrs / Jack Cates – 48 Hrs
Honorable Mentions (Combined)
Neo – The Matrix / John Wick – John Wick
Furiosa – Mad Max: Fury Road / Katniss – The Hunger Games
Axel Foley – Beverly Hills Cop / Marcus – Bad Boys
Aragon – The Lord of the Rings / Maximus – Gladiator
William Wallace – Braveheart / Maximus – Gladiator
P.K. Highsmith – The Other Guys / Christopher Danson – The Other Guys
Rocky – Rocky / Adonis Creed – Creed
Dominic Toretto – Fast and Furious Series / Brian O'Conner – Fast and Furious Series
Hobs – Fast and Furious Series / Paul Doyle – Pain & Gain
Schmidt – 21 Jump Street / Jenko – 21 Jump Street
Gandolf – The Lord of the Rings / Dumbledore – Harry Potter
Jason Bourne – Bourne Series / Ethan Hunt – Mission: Impossible Series
Poe – Star Wars / Finn – Star Wars
Han Solo – Star Wars / Chewbacca – Star Wars
Mike – Bad Boys / Marcus – Bad Boys
Rocky DeSantos / Adam Park / Aisha Campbell / Kimberly Hart / Tommy Oliver / Billy Cranston – Mighty Morphin Power Rangers
Hopefully you guys enjoyed our lists and if you agree or disagree with us, let us know in the comment section below. As stated above, the possibilities for this list is endless. You could literally pick any two characters from any film ever as long as they have some sort of comradery together. That being said, what would be your Top 3? Leave a comment in the comment section or email us at insessionfilm@gmail.com.
For the entire podcast, click here or listen below.
For more lists done by the InSession Film crew and other guests, be sure see our Top 3 Movie Lists page.