List: Top 3 Grade School Movies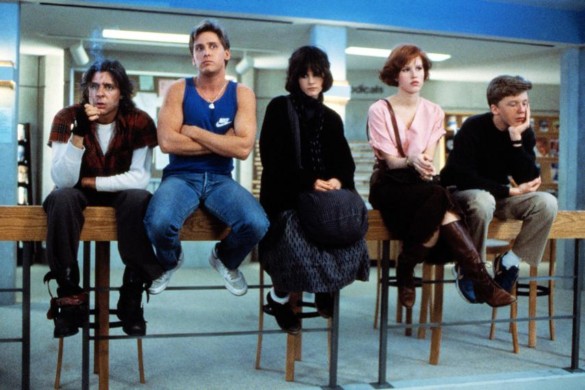 This week on Episode 285 of the InSession Film Podcast, inspired by Bo Burnham's Eighth Grade, we decided to talk about our favorite grade school movies. Why are many of us are so drawn to movies about middle and high school? Is it nostalgia? Is it for reliving the painful truths they depict? Is it the humor? Or simply all of the above? Dating even further back than the era of John Hughes, this genre continues to age (much like these films' respective characters). For our Top 3 this week, we celebrate the best this genre has had to offer over the many years. On that note, what movies would make your list? Here are the one's that made ours:
(Note: Please keep in mind that we each had different criteria for our selections)
JD:
1) The Breakfast Club
2) The Edge of Seventeen
3) Back to the Future
Brendan:
1) Election
2) Back to the Future
3) Superbad
Honorable Mentions (Combined)
The Last Picture Show, The 400 Blows, Dead Poets Society, Sixteen Candles, Say Anything, Carrie, Rushmore, Welcome to the Dollhouse, Juno, School of Rock, Brick, Easy A, Mr. Holland's Opus, Grease, Mean Girls, Clueless, Billy Madison, Back to School, American Pie, American Graffiti, Lady Bird, Sing Street, Harry Potter, The Perks of Being a Wallflower, The Spectacular Now, 21 Jump Street, Me and Earl and the Dying Girl, Hoop Dreams, Hoosiers, Friday Night Lights, Remember the Titans
Hopefully you guys enjoyed our lists and if you agree or disagree with us, let us know in the comment section below. There are many great grade school movies that have been made over the years and maybe your list looks very different than ours. That being said, what would be your Top 3? Leave a comment in the comment section or email us at [email protected].
For the entire podcast, click here or listen below.
For more lists done by the InSession Film crew and other guests, be sure see our Top 3 Movie Lists page.