List: Top 3 Discoveries of 2017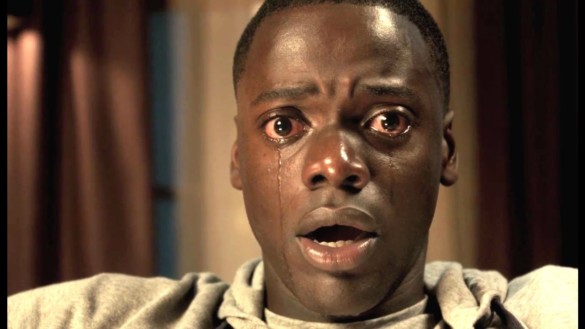 This week on Episode 252 of the InSession Film Podcast, we discussed our favorite movie discoveries of 2017. Each year there are new actors, directors, composers and others in the industry that was a new discovery for us. This category is one of our favorites, as it's exciting to see how these new game changers alter the course of our movie going experience over the next few years. As for this year, it was rich for new discoveries. On that note, what performances would make your list? Here are the one's that made ours:
**Please keep in mind that we each had different criteria for our selections**
JD
1) Kogonada – Director, Columbus / Haley Lu Richardson – Actress, Columbus
2) Bria Vinaite – Actress, The Florida Project
3) Daniel Kaluuya – Actor, Get Out
Brendan
1) Jessie Pinnick – Actress, Princess Cyd
2) Bria Vinaite – Actress, The Florida Project
3) Millicent Simmonds – Actress, Wonderstruck
Honorable Mentions (Combined)
Dafne Keen – Logan
Lil-Rel Howery – Get Out
Danielle MacDonald – Patti Cake$
Zoe Lister Jones – Band Aid
Florence Pugh – Lady MacBeth
Cynthia Nixon – A Quiet Passion
Izabela Vidovic – Wonder
Algee Smith – Detroit
Rebecca Spence – Princess Cyd
Beanie Feldstein – Lady Bird
Barry Keoghan – Dunkirk / The Killing of a Sacred Deer
Sennia Nanua – The Girl with All the Gifts
Greta Gerwig – Lady Bird
Jordan Peele – Get Out
NOTE: We have not seen Call Me By Your Name yet, hence the lack of Timothée Chalamet on this list.
– Top 3 Discoveries of 2016
– Top 3 Discoveries of 2015
– Top 3 Discoveries of 2014
Hopefully you guys enjoyed our lists and if you agree or disagree with us, let us know in the comment section below. As mentioned above, we are aware that we have some blindspots when it comes to this topic, so perhaps you have some discoveries on your list that we didn't cover here. That being said, what would be your Top 3? Leave a comment in the comment section or email us at insessionfilm@gmail.com.
For the entire podcast, click here or listen below.
For more lists done by the InSession Film crew and other guests, be sure see our Top 3 Movie Lists page.