List: Top 3 Discoveries of 2016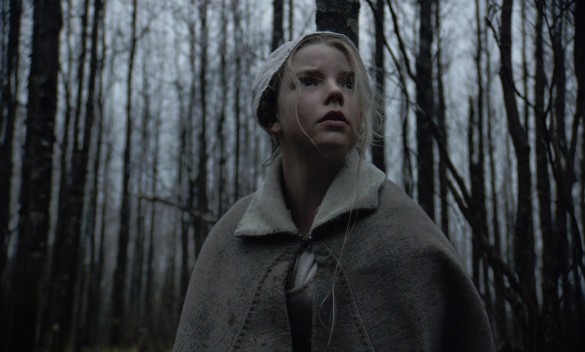 This week on Episode 199 of the InSession Film Podcast, we discussed our favorite movie discoveries of 2016. As we mentioned last week with overlooked movies, each year there are new actors, directors, composers and others in the industry that was a new discovery for us. This category is one of our favorites, as it's exciting to see how these new game changers alter the course of our movie going experience over the next few years. As for 2016, it was a rich year for new discoveries.
On that note, which movie discoveries would make your list? Here are the one's that made ours:
*Keep in mind we have different criteria for our lists as well*
JD
1) Robert Eggers – Director, The Witch
2) Lily Gladstone – Actress, Certain Women
3) Kelly Fremon Craig – Director, The Edge of Seventeen
Brendan
1) Robert Eggers – Director, The Witch
2) Trey Edwards Shultz – Director, Krisha
3) Lily Gladstone – Actress, Certain Women
Phil
1) Robert Eggers – Director, The Witch
2) Chadwich Boseman – Actor, Captain America: Civil War
3) Laika Studios – Kubo and the Two Strings
Honorable Mentions (Combined)
Markees Christmas – Morris From America
Julian Dennison – Hunt for the Wilderpeople
Oakes Fegley – Pete's Dragon
Daniels – Swiss Army Man
Alden Ehrenreich – Hail, Caesar
Anya Taylor-Joy – The Witch
Anna Rose Holmer – The Fits
Royalty Hightower – The Fits
Agyness Deyn – Sunset Song
Barry Jenkins – Moonlight
Trevante Rhodes – Moonlight
Nicolas Pesce – The Eye of My Mother
Grimur Hakonarson – Rams
Tobias Lindholm – A War
Auli'i Rovalho – Moana
Robert Budreau – Born to Be Blue
Johnny Simmons – The Phenom
Ferdia Walsh-Peelo – Sing Street
Ruth Negga – Loving
Andy Hull & Robert McDowell – Swiss Army Man
Leslie Barber – Manchester By the Sea
Alex Somers – Captain Fantastic
– Top 3 Discoveries of 2015
– Top 3 Discoveries of 2014
– Top 3 Discoveries of 2013
Hopefully you guys enjoyed our lists and if you agree or disagree with us, let us know in the comment section below. There are a other great candidates as well, depending on your own criteria and how you define this specific category. That being said, what would be your Top 3? Leave a comment in the comment section or email us at [email protected].
For the entire podcast, click here or listen below.
For more lists done by the InSession Film crew and other guests, be sure see our Top 3 Movie Lists page.