List: Top 3 Disaster Movies (Revisited)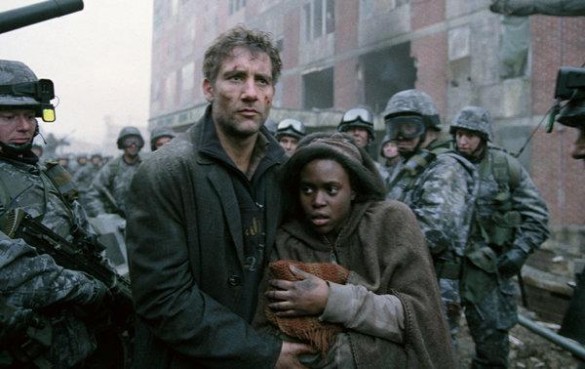 This week on Episode 468 of the InSession Film Podcast, inspired by our review of Moonfall, we discuss our favorite disaster movies. We first discussed disaster movies back on Episode 119 when San Andreas came to theaters, but since it's been a long time, we thought it would be fun to revisit this topic. Say what you will about these types of films, but many of them are good popcorn fun. And then there's a few that are more thoughtful and dramatically riveting. Either way, there's many disaster movies worthy of making these lists. That said, here are our lists:
(Note: Please keep in mind that we each had different criteria for our selections)
JD
1) Contagion
2) Gravity
3) The Day After Tomorrow
Brendan
1) Children of Men
2) The Seventh Seal
3) Melancholia
Honorable Mentions (Combined)
Twister, Independence Day, The Martian, Dante's Peak, Volcano, Only the Brave, The Perfect Storm, The Towering Inferno, The Poseidon Adventure, Deep Impact, Armageddon, Backdraft, This is the End, The Birds, Knowing, The Wave, Take Shelter
Hopefully you guys enjoyed our lists and if you agree or disagree with us, let us know in the comment section below. There are certainly many more disaster movies that could eligible for your lists. That being said, what would be your Top 3? Leave a comment in the comment section or email us at insessionfilm@gmail.com.
For the entire podcast, click here or listen below.
For more lists done by the InSession Film crew and other guests, be sure see our Top 3 Movie Lists page.