Chasing the Gold: 2022 Oscar Nominations – The Shocks, Snubs, and the Clear Frontrunner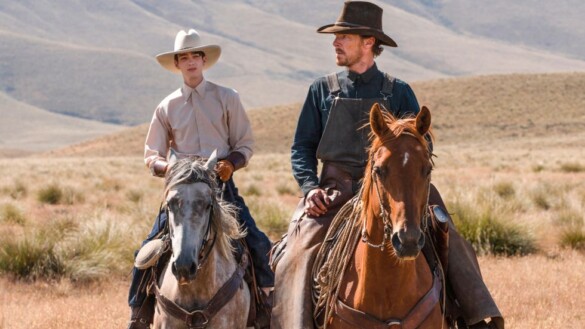 The 2022 Academy Award nominations were revealed yesterday and with time to digest everything that happened, there was plenty to be shocked about.The nominations revealed a lot about how the Academy felt about the films offered this year, and now it is time to delve deep into those shocking nominations, the snubs that hurt, and which film is now the clear frontrunner to take home the Best Picture award.
The Shocks
As predicted, there were eight safe bets in the Best Picture race and two slots which were open to a wide variety of contenders. Many people took the bet on Drive My Car making it into the top ten, which it did, and yet it was Nightmare Alley that shocked with the final slot in the line-up this year. Having exceeded expectations by scoring in Production Design, Cinematography, Costume Design and Best Picture, it was a great day for that film and it now shows great strength to at least pick up the Production Design win.
The acting categories ended up having numerous surprises thrown in, particularly in the Best Actress race. After missing SAG and BAFTA, it was great to see Kristen Stewart's name read out for Spencer, the lone nominee for that film at the Oscars. Additionally, Penélope Cruz missed every major precursor including a longlist slot at the BAFTAs and managed to get in for Parallel Mothers at the Oscars. Considering these are my two favorite performances of the entire year, I will not hide my excitement for these two ladies surpassing expectations and breaking in.
Best Adapted Screenplay went as expected, with a lovely nomination for Drive My Car in the mix there, but it was Original Screenplay where another International Film contender broke into the five. Joachim Trier's The Worst Person in the World scored two nominations making it into the Original Screenplay category and despite Drive My Car's success in making it into four categories including Best Picture, it does have a threat in the International Film category with The Worst Person in the World also scoring numerous nominations and having NEON behind the film's campaign.
The Snubs
There ended up being a lot more snubs than shocks this year, as many films were forgotten about with bubble contenders taking their slot. The biggest snub of the day came in the Best Director category, in which it was easy to predict that the DGA five would not line-up at Oscars and Hamaguchi would slide in. However, it seemed like nobody was willing to predict that Denis Villeneuve for Dune would be the one to miss. The film, having scored ten nominations and making every single craft nomination it was going for, had a great day and yet this omission stings. However, this is all the more reason to not only nominate Villeneuve when Dune Part Two releases, but to give him the win.
With Cruz and Stewart making it in, the Best Actress race was already chaos. However, what makes the category even more insane is that the one person that made every single precursor, Lady Gaga in House of Gucci, ended up missing here. In fact, the only nomination House of Gucci received was for Makeup & Hairstyling. A film that is about fashion ended up missing the Costume Design category. Jared Leto, who was one of the solid choices for Supporting Actor, missed too. That film did not perform nearly as well as expected, and yet the Gaga miss throws a wrench into who could possibly win for Actress. Precursors may not even be able to help much as none of the nominees are listed at BAFTA and there is no clear frontrunner for the Critics Choice to lean to.
Many films that were pining for numerous nominations ended up being completely shut out. While it is not surprising that the likes of C'mon C'mon, Mass, and Pig all failed to receive a nomination, it was surprising that the Oscars failed to even recognize Wes Anderson's The French Dispatch. A film that should have easily scored nominations in Score and Production Design at a minimum, it is clear the campaign for this film has faltered since the start and that Wes Anderson is not just a name check for the Academy.
The Clear Frontrunner
Over the past few months, the Best Picture race has essentially come down to four films: Belfast, Licorice Pizza, The Power of the Dog, and West Side Story. Sure, Licorice Pizza and West Side Story were three and four in that race for most of the time, but there was arguments to be made for all of them to be contending for the coveted top prize. So, how did they all perform on nomination morning?
Licorice Pizza failed to make a splash as the film only made it in for Best Picture, Best Director, and Best Original Screenplay. With a lack of acting nominations, failing to recognize any of the crafts and missing a vital Editing spot that it has managed to garner elsewhere, the Academy only seems to want to recognize Paul Thomas Anderson's achievements within this film. He can still win Original Screenplay for sure, but the Best Picture chances are done.
West Side Story ended up doing not too bad considering the precursor run scoring seven nominations including Best Picture, Best Director, Best Supporting Actress (Ariana DeBose), Best Production Design, Best Sound, Best Costume Design, and Best Cinematography. While it is out front to win at a minimum Best Supporting Actress, the film failed to score in two of the biggest categories needed to win Best Picture: Editing and Adapted Screenplay.
Belfast had an interesting morning, and one that looks good on paper with seven nominations as well. Making it in Best Picture, Best Director, Best Supporting Actor (Ciaran Hinds), Best Original Screenplay, Best Sound, Best Song ("Down to Joy"), and a surprising Best Supporting Actress nomination for Judi Dench. However, it is when you see what the film missed that makes Belfast's Best Picture frontrunner position look shaky. Firstly, Caitriona Balfe missed out on the Supporting Actress position despite scoring everywhere, perhaps due to some voters placing her in the Lead Actress slot. Additionally, the film missed in Editing and Cinematography, two places it performed well in the precursors. To miss those are major warning signs of how certain branches of the Academy feel about the film and it may not be as strong as expected.
All the analysis I just did above would matter if it was a close race, but the film I am about to talk about now has clearly positioned itself as an unstoppable force for the Best Picture race. Jane Campion's The Power of the Dog somehow managed to overperform on nomination morning and tallied up the most nominations of any film this year, beating even the technical achievement of the year that was Dune. When a film can secure four acting nominations including two in Supporting Actor, every major category needed to make a case for Best Picture – Director, Screenplay (Adapted), Editing and Cinematography – and even make it into Best Sound and Best Production Design, it is clear that this is the frontrunner. This is not only in terms of total nomination, as the film is in the top position to take home Director, Adapted Screenplay, Supporting Actor and could potentially make a case for Score, Cinematography, and Actor. It has been a while since a Best Picture has won five or more Oscars, but The Power of the Dog has everything it needs to be Netflix's first major success story.