List: Top 3 Daniel Craig Bond Scenes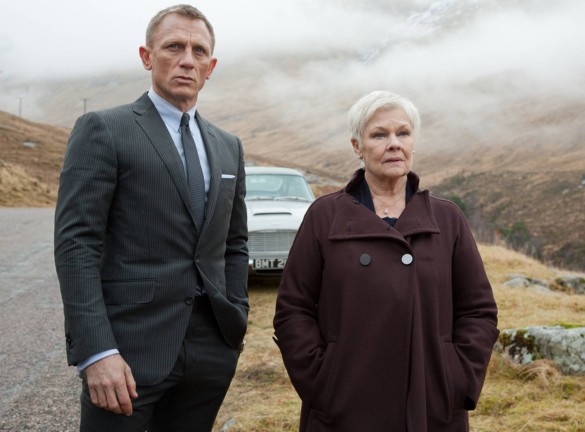 This week on Episode 451 of the InSession Film Podcast, inspired by our review of No Time to Die, we discussed our favorite Daniel Craig James Bond scenes in film. Before the Bryan Singer X-Men films, and especially Christopher Nolan's The Dark Knight trilogy, the superhero genre didn't have the greatest reputation. Most of the films also had a very different tone and approach than what we see today. It's in that where Venom: Let There Be Carnage is very refreshing. The self-seriousness that many superhero films carry today is certainly noteworthy and there's plenty to love, but like many of its predecessors of yesteryear, Venom leaned more into playful camp. And boy oh boy are there some great superhero scenes loaded with cheese. And we had a great time dissecting the one's that made us squeal with glee. That said, here are our lists:
(Note: Please keep in mind that we each had different criteria for our selections)
JD
1) M's Death – Skyfall
2) Vesper/Bond Shower Scene – Casino Royale
3) Ending Goodbye – No Time to Die
Brendan
1) Opening Chase Sequence – Casino Royale
2) Madeleine/Bond Train Scene – Spectre
3) M's Death – Skyfall
Honorable Mentions (Combined)
Interrogation – Casino Royale
Vesper's Death – Casino Royale
Martini Gag – Casino Royale
Bond Meets Vesper – Casino Royale
Bond Wins Final Hand – Casino Royale
Every Kill By Bond – Quantum of Solace
Fields' Death – Quantum of Solace
His Plutonic Kiss/Goodbye with Camille – Quantum of Solace
First Meet Silva – Skyfall
Opening Chase Scene – Skyfall
Preparing for Attack on Skyfall – Skyfall
Martini Gag – Skyfall
Opening Sequence / One Shot – Spectre
Helicopter Sequence – Spectre
Snow Chase – Spectre
Mr. White Scene – Spectre
Felix/Boat Scene – No Time to Die
Forest Chase – No Time to Die
Stairwell Fight – No Time to Die
Cuba Sequence – No Time to Die
Vesper Grave Scene – No Time to Die
Hopefully you guys enjoyed our lists and if you agree or disagree with us, let us know in the comment section below. There are many great scenes in the Daniel Craig era of James Bond, and perhaps your list is different than ours depending on your criteria. That being said, what would be your Top 3? Leave a comment in the comment section or email us at [email protected].
For the entire podcast, click here or listen below.
For more lists done by the InSession Film crew and other guests, be sure see our Top 3 Movie Lists page.