List: Top 3 Coming of Age Scenes in Animated Films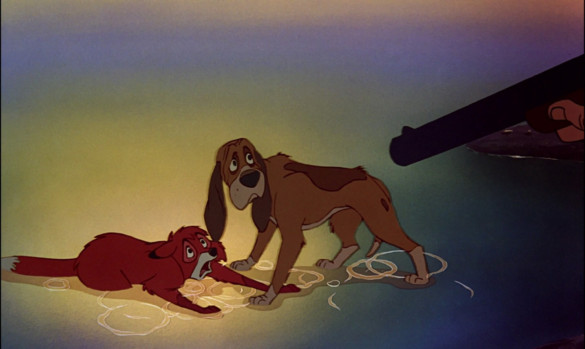 This week on Episode 435 of the InSession Film Podcast, inspired by our review of Pixar's Luca, we discussed our favorite coming-of-age scenes in animated movies. As we mentioned on the show, this topic is right up our alley in just about every way. Coming-of-age stories are very personal to us, and when coupled with animation it often makes for some magical experiences. Which is to say, there is no shortage of great scenes to pick from for our lists, making this exercise a bit challenging. But also a lot of fun simultaneously. That said, here are our lists:
(Note: Please keep in mind that we each had different criteria for our selections)
JD
1) Hiccup Reunites with Toothless – How to Train Your Dragon 2
2) Copper Protects Tod – Fox and the Hound
3) Becoming A Real Boy – Pinocchio
Brendan
1) Will You Still Remember Me When I'm 100? – The Many Adventures of Winnie the Pooh
2) Bambi, Father Scene – Bambi
3) End Credits Sequence – Only Yesterday
Honorable Mentions (Combined)
Mufasa Sky Scene – The Lion King
Joy's Epiphany – Inside Out
Sadness Saves the Day – Inside Out
So Long, Partner – Toy Story 3
Remember Me – Coco
Getting His Own Suit – Spider-Man: Into the Spider-Verse
Mother's Death – Bambi
Friendship Scenes – Bambi
Talking About Her Father – Persepolis
Forbidden Friendship – How to Train Your Dragon
Stoick's End – How to Train Your Dragon 2
Mother's Death – The Land Before Time
Running with the Wolves – Wolfwalkers
Ending Sequence – The Tale of the Princess Kaguya
Flying Sequence – The Tale of the Princess Kaguya
Running Through Forest – The Tale of the Princess Kaguya
I Am Moana – Moana
Train Ride – Spirited Away
Final Battle – Mulan
Cutting Hair / Stealing Father's Armor – Mulan
Rhino – James and the Giant Peach
Jack's Realization – The Nightmare Before Christmas
Going Back to London – Peter Pan
Kiki's Delivery Service
My Neighbor Totoro
Hopefully you guys enjoyed our lists and if you agree or disagree with us, let us know in the comment section below. As mentioned above, there are plenty of monster battles to pick from if you're familiar with this genre. So, it's quite possible that your list is different than ours. That being said, what would be your Top 3? Leave a comment in the comment section or email us at [email protected].
For the entire podcast, click here or listen below.
For more lists done by the InSession Film crew and other guests, be sure see our Top 3 Movie Lists page.