List: Top 3 Actress Performances in Horror Films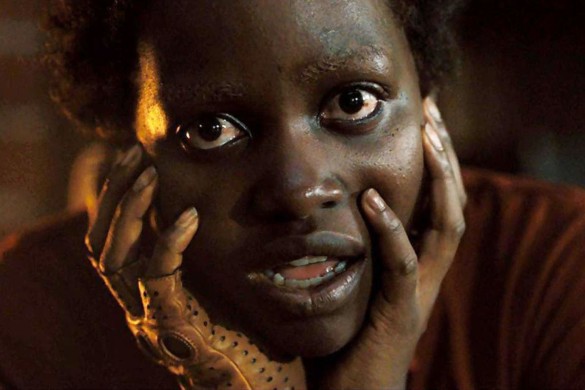 This week on Episode 367 of the InSession Film Podcast, inspired by Elisabeth Moss' great performance in The Invisible Man, we thought it would be fun to discuss the best actress performances in horror films. The horror genre may not be for everyone, but the one thing you can't deny regardless of how you feel about it, is that it's rendered some phenomenal performances over the years. And given how many films are structured narratively, it's a genre that especially gives opportunity to actresses, who most often find themselves in some sort of traumatic situation. As a result, so many of the best performances to come from horror films are on the female side, and we wanted to highlight that this week with our lists. There are dozens and dozens to choose from, but we had a ton of fun discussing what makes these performances so evocative. That said, here are our lists:
(Note: Please keep in mind that we each had different criteria for our selections)
JD
1) Lupita Nyong'o – Us
2) Belén Rueda – The Orphanage
3) Essie Davis – The Babadook
Brendan
1) Bette Davis / Joan Crawford – What Ever Happened to Baby Jane?
2) Shelley Duvall – The Shining
3) Isabelle Adjani – Posession
Valerie
1) Toni Collette – The Sixth Sense
2) Shahadi Wright Jones / Evan Alex / Madison Curry – Us
3) Morfydd Clark – Saint Maude
Honorable Mentions (Combined)
Sissy Spacek / Piper Laurie – Carrie
Linda Blair / Ellen Burstyn – The Exorcist
Sigourney Weaver – Alien / Aliens
Ellen Bursten – Requiem for a Dream
Toni Collette – Hereditary
Florence Pugh – Midsommar
Maika Monroe – It Follows
Anya Taylor Joy – The Witch
Samantha Eggar – The Collector
Samantha Eggar – The Brood
Audrey Hepburn – Wait Until Dark
Heather O'Rourke – Poltergeist
Kathy Bates – Misery
Jamie Lee Curtis – Halloween
Janet Leigh – Psycho
Aisling Franciosi – The Nightingale
Naomi Harris – 28 Days Later
Mia Farrow – Rosemary's Baby
Jodi Foster – Silence of the Lambs
Jessica Harper – Suspira
Emily Blunt – Quiet Place
Ivano Baquero – Pan's Labyrinth
Natalie Portman – Black Swan
Shauna Macdonald – The Descent
Kirsten Dunst – Interview with a Vampire
Marcia Gay Harden – The Mist
Shelley Hennig – Unfriended
Heater Langenkamp – A Nightmare on Elm Street
Elsa Lanchester – Bride of Frankenstein
Charlotte Gainsbourg – Antichrist
Hopefully you guys enjoyed our lists and if you agree or disagree with us, let us know in the comment section below. As is the case with a topic like this, depending on your tastes and criteria, your list could end up being very different than what we talked about. That being said, what would be your Top 3? Leave a comment in the comment section or email us at insessionfilm@gmail.com.
For the entire podcast, click here or listen below.
For more lists done by the InSession Film crew and other guests, be sure see our Top 3 Movie Lists page.