List: Top 10 Movies of 2018 (Kate Boyle)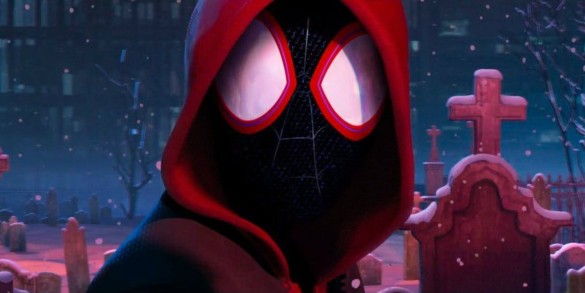 Picking my top 10 films of 2018 was incredibly difficult. There have been so many fantastic movies this year. I started with a list of 25 or so movies and it took several days to narrow it down. Then I made it harder on myself by trying to catch up on a bunch of movies I hadn't seen, adding to my list instead of narrowing it down. These aren't necessarily critically deemed the "best" movies of 2018, but they are my personal favorites. I didn't have the heart to rank them, so they are in alphabetical order.
Kate Boyle's Top 10 Movies of 2018: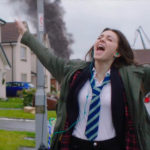 10) Anna and the Apocalypse
Anna and the Apocalypse is one of my new favorite movies. I hope more people see this film once it's released on Blu-ray and digital, I'm positive it's going to become a cult classic. It's a crazy, but excellent, combination of zombie apocalypse and musical that just happens to take place at Christmas and it's so much fun to watch. Everyone involved is great and I can't think of anything negative to say about it.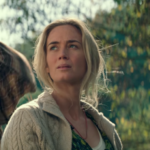 9) A Quiet Place
I was late on this one and unfortunately missed it in the theater. Now that I've seen it, I wish I had taken the time to watch it on the big screen. No movie has ever made me feel as tense and anxious as A Quiet Place. There were times while watching it that I was scared to breathe, eat or drink, or move because I knew the monsters would hear me, then pop out of my TV and get me. Emily Blunt is amazing. I can't wait to see what other great things come from John Krasinski. It's just one of the best horror/thriller movies in a while. Click here to listen to our full review.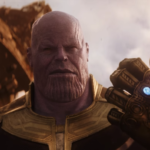 8) Avengers: Infinity War
Infinity War finally brought Thanos to the big screen as a main character instead of as hints and post credits scenes. Josh Brolin's portrayal of the mad titan is what completely won me over. That and the amazing visual effects and score. I know a lot of people didn't like this movie because it wasn't a happy film, but I think it was a perfect start to wrapping up a backstory they've been working on for ten years. I was also impressed with how they managed to put so many characters in the film in a coherent manner. I was really worried it would be a giant mess and four hours long. As a fan of the comics, I always feel a mix of dread and excitement with every new comic book-based movie. No matter how good the film is there is always something comic book related to complain about, but Infinity War was a huge success for me, and I cannot wait for the conclusion. Click here to listen to our full review.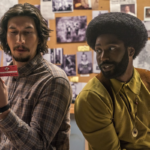 7) BlackKklansman
Spike Lee is an amazing director, and this film is one of my favorites of his. It succeeds in being an in-your-face commentary about racism while also being funny. John David Washington was fantastic in this, I hadn't really heard of him before this film. At first his voice was freaking me out because he sounds just like his dad, (Spike Lee film veteran Denzel Washington) but I quickly got over that and enjoyed the film. Adam Driver and Laura Harrier are also great supporting roles. This film tells a great story, then hits you with an emotional ending, I actually started crying. It's a powerful film, done in a great Spike Lee way that everyone should go out and see asap. If it were up to me, BlacKkKlansman would be this year's winner for Best Picture. Click here to listen to our full review.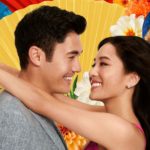 6) Crazy Rich Asians
I'm not normally a fan of romantic comedies, but this was something else. The scale of the movie was amazing. The wealth, the jewelry, the scenery, the family dynamics, history, etc. Michelle Yeoh was one of my favorite casting choices, I love Gemma Chan, Constance Wu is adorable, Awkwafina is my new favorite comedienne, and I'm always happy to see Ken Jeong make an appearance. The mahjong scene is one of my favorites in any film this year. It's just a really solid movie and a lot of fun to watch. Click here to listen to our full review.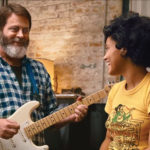 5) Hearts Beat Loud
I have a soft spot for music movies like this. It fits right in with Once, The Commitments, and Sing Street. I'm sad because it feels like it kind of got forgotten because there were so many good movies this year. Hearts Beat Loud is a heartwarming father/daughter story, featuring great performances from Nick Offerman and Kiersey Clemons, and a wealth of supporting characters. The music is wonderful, I was upset its title song was not on the Oscar shortlist. Click here to listen to our full review.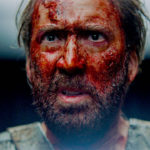 4) Mandy
Another great horror movie for 2018. This was a mind-boggling film that featured Nicolas Cage at his best. The score and cinematography are some of the highlights of this movie. It's one of those you have to see to understand the attention it's getting. I'm so happy I had a chance to see it on the big screen in a packed theater. I really don't know how to describe this movie without giving it away. Mandy is an extraordinary fantasy horror film that seems tailor made for Nicolas Cage to shine is all his quirkiness and glory. As a long time Nick-Cage-Movie fan, this film was a huge positive for 2018. Click here to listen to our full review.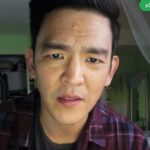 3) Searching
Searching was a new take on the thriller "found footage" genre. It's the first time that style has worked for me and been a decent film. John Cho is phenomenal as a desperate father trying to hunt down his missing daughter. Debra Messing is an added bonus as a supporting role. The writing is amazing, the use of technology is great and doesn't feel cheesy as it has in past films. It's got a good twist ending, it's tense, I can't wait to see what else comes from this style movie. Click here to listen to our full review.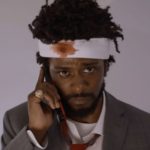 2) Sorry to Bother You
Boots Riley is a genius who is not getting enough recognition for this amazing movie. It's a brilliant mix of humor and shocking plot twists. I loved watching this movie go from a small release to worldwide. Lakeith Stanfield and Tessa Thompson are fabulous. I also enjoyed seeing Steve Yeun and Danny Glover. I think I related to this movie because I worked at a call center forever. Little things like compliment battle and how the film the phone calls are hilarious and then the end leaves you jaw-on-the-floor, thinking "what did I just watch?" It's truly an awesome movie that needs more recognition. Click here to listen to our full review.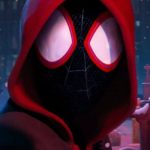 1) Spider-Man: Into the Spider-Verse
Spider-Man: Into the Spiderverse is hands down my favorite film of the year. It's one of the best animated and comic book films ever. It's imaginative, beautiful, an awesome blend of animation styles, and has a wonderful story. I loved the array of spider-people in the film and the different art styles they were assigned. The voice acting was great, especially Jake Johnson and Shameik Moore. Chris Pine was a fun surprise, particularly his Christmas Album. I will be shocked if this doesn't take home Best Animated Film at the Oscars. Click here to listen to our full review.
Honorable Mentions:
Alpha, Black Panther, Assassination Nation, The Guernsey Literary and Potato Peel Pie Society, Tomb Raider, The Meg, and Ready Player One
Let us know what you think. Leave a comment in the comment section below or tweet us @InSessionFilm.