List: Top 3 Comedic Scenes of 2018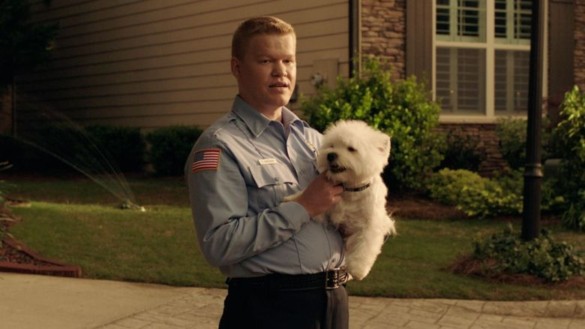 This week on Episode 306 of the InSession Film Podcast, continuing our 2018-themed lists we talked about the funniest scenes of 2018. This year was full of great humor and films that featured some hysterical moments. Pure comedies like Game Night and Blockers had plenty of biting humor to offer, but others like The Favourite, Blindspotting and Avengers: Infinity War also gave us some of the best scenes of the entire year. Either way, no matter your cup of tea, there were plenty of times to laugh in the cinema throughout the year. That said, here are our lists:
(Note: Please keep in mind that we each had different criteria for our selections)
JD
1) Jesse Plemons – Game Night
2) Hair Salon Scene – Blindspotting
3) Prison Scene – Deadpool 2
Brendan
1) Horacio, the Fastest Duck in the City – The Favourite
2) Why Waller Hates Christmas – The Old Man and the Gun
3) Ryan and Sara Bribe Murder Mystery Company – Game Night
Honorable Mentions (Combined)
"Oh no, he died" – Game Night
Star-Lord mimicking Thor voice – Infinity War
"Why is Gamora" – Infinity War
"Dude you're embarrassing me in front of the wizards" – Infinity War
Knuckles McGinty eating marmalade – Paddington 2
Paddington introduces prison friends – Paddington 2
Prison Escape – Paddington 2
Hugh Grant – Paddington 2
John Hughes gags – Deadpool 2
X-Force Interview / Plane Jump – Deadpool 2
Luis Truth Serum Scene – Ant-Man and the Wasp
"Why don't we look for a bad doctor?" – The Death of Stalin
Rap Scene – Sorry to Bother You
White Guy Voices – Sorry to Bother You
Animalistic Revelations – Sorry to Bother You
First Ending – Vice
David Duke / Ron Phone Call – BlackKklansman
Fighting for Scraps – Isle of Dogs
Rachel Walking Around Half Naked – Private Life
Blasts Confetti – Support the Girls
"Don't look at me" – The Favourite
Throwing Tomatoes – The Favourite
Mr. Incredible's exhausted look – Incredibles 2
Selling the boat – Blindspotting
Car/Gun – Blindspotting
Jake Johnson's Peter Parker gives his back story – Spider-Man: Into the Spider-Verse
Disney Princess Scene – Ralph Breaks Internet
Awkwafina – Crazy Rich Asians / Ocean's 8
Trying on dresses – Crazy Rich Asians
"Fine I don't like bananas" – Eighth Grade
Learning Sex Emojis – Blockers
Bar Scenes – Can You Ever Forgive Me
Proposal – Creed II
Egg Scene – Bumblebee
Hopefully you guys enjoyed our lists and if you agree or disagree with us, let us know in the comment section below. As mentioned above, it's been a great year for humor in film, and maybe there's probably a bunch of scenes that we missed on our lists here. That being said, what would be your Top 3? Leave a comment in the comment section or email us at [email protected].
For the entire podcast, click here or listen below.
For more lists done by the InSession Film crew and other guests, be sure see our Top 3 Movie Lists page.