List: Top 10 Most Anticipated Movies of 2022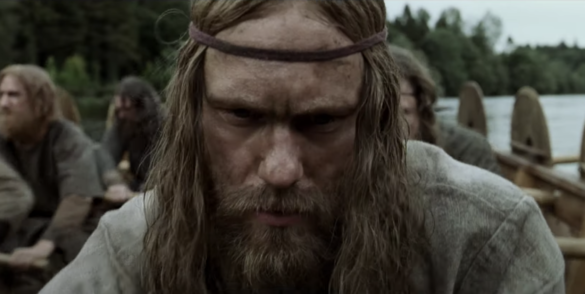 This week on Episode 414 of the InSession Film Podcast, we discussed our Top 5 most anticipated films of 2021. It's a new year and that means there are a lot of new movies for us to look forward to this year. At least, we hope so, fingers crossed. We don't know what 2021 has in store for us, but again, if we are being optimistic, it could end up being a really solid year for movies. It could also end up being a bit of a cluster since so many moved from last year to this year, so it'll be interesting to see what shifts in mainstream entertainment, or perhaps we are simply gifted with more this year. As of now though, No Time to Die, Black Widow, Ghostbusters: Afterlife, Eternals, Morbius, Dune, In the Heights, West Side Story, A Quiet Place: Part II, Top Gun: Maverick, Candyman, Coming 2 America, F9, and a few others are expected to be released after moving from last year. Additionally, 2021 is set to see Godzilla vs Kong, Shang-Chi and the Legend of the Ten Rings, the Untitled Spider-Man Sequel, Mission: Impossible 7, Venom: Let There Be Carnage, The Suicide Squad, Space Jam 2, The Matrix 4, and maybe even Sherlock Holmes 3. And that's just the bigger stuff. Let alone all of the awards players and indie films that have moved and are interacting with original 2021 content. Hopefully this just means we are getting gifted with great content this year, which could make for a rich year for film, even if a bit convoluted. So, we had a lot to discuss here and it was fun talking about what the year has to offer.
For the sake of this post, we are going to list our Top 5 selections as heard on the show, but additionally we are going to list our full Top 10 most anticipated films of 2021.
(Note: Please keep in mind that we each had different criteria for our selections)
JD
1) Women Talking
2) The Northman
3) Showing Up
4) The End
5) Nope
6) 3,000 Years of Longing
7) The Zone of Interest
8) Babylong
9) The Killer
10) Doctor Strange and the Multiverse of Madness
Brendan
1) Apollo 10 1/2
2) Peter Pan and Wendy
3) This Much I Know to be True
4) Creed 3
5) Poor Things
6) After Yang
7) Men
8) Armageddon Time
9) The Northman
10) Showing Up
Honorable Mentions (Combined)
Top Gun: Maverick, Everything Everywhere All At Once, Elvis, Dog, Blonde, Maestro, The Way of the Wind, Fire, Bardo, Pinocchio (Guillermo Del Toro), Decision to Leave, Broker, The Fabelmans, The Son, Knives Out 2, Astroid City, The Holdovers, White Noise, The Whale, Don't Worry Darling, The Sky is Everywhere, Killers of the Flower Moon, Crimes of the Future, Kimi, Disappointment Blvd, God's Creatures, Turning Red, Wendell and Wild, Hellraiser, The Unbearable Weight of Massive Talent, Studio 666, Sharpshooter, Lightyear, Thor: Love and Thunder, Black Panther: Wakanda Forever, The Batman, The Flash, Aquaman and the Lost Kingdom, Spider-Man: Across the Spider-Verse (Part 1), Avatar 2
Hopefully you guys enjoyed our lists and if you agree or disagree with us, let us know in the comment section below. There are obviously many more films coming out this year that we didn't have time to mention. That is to say, your list could look very different than ours given the amount of great potential that we could see in 2021. That being said, what would be your Top 5? Leave a comment in the comment section or email us at insessionfilm@gmail.com.
For the entire podcast, click here or listen below.
For more lists done by the InSession Film crew and other guests, be sure see our Top 3 Movie Lists page.