Interview with the Sound Team of CODA – Martin Pinsonnault, Alexandra Fehrman & Jared Detsikas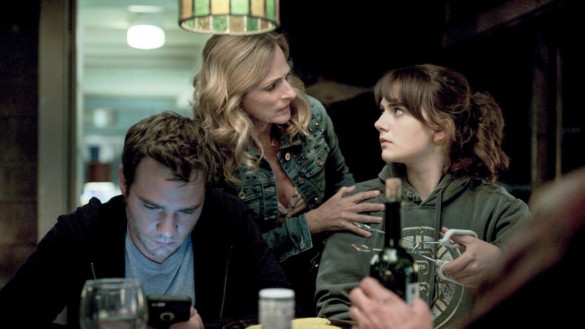 Siân Heder's CODA is a charming and moving family film about a teenager pursuing her singing dreams while struggling to let go of her deaf family. It's also a powerful story to reflect on the lack of inclusion in society. To this effect, sound design is crucial to create emotion out of silence, empathize with the deaf characters, or even highlight a specific danger to the family. It's a sound atmosphere that uses subtlety to engage and immerse into the story. And it wasn't an easy task.
To understand more about the challenges behind the creation of CODA's sound design, I spoke with its Supervising Sound Editor, Martin Pinsonnault, Re-Recording Mixer, Alexandra Fehrman, and Production Sound Mixer, Jared Detsikas. 
"In order to make silence you have to have material before that silence," explained Martin Pinssounault, who used the contrast between quiet and noisy scenes (such as the school and fishermen meeting scenes) to add emotional impact and get closer to the characters while always trying to maintain Ruby's point of view. "It was delicate to choose where to put silence and how to play it," he said. 
To further empathize with the struggles of its deaf characters, the film saved the use of complete silence for one crucial moment near the end of the film: the high school choir recital scene. When director Heder pitched the sudden shift from listening to Ruby's voice to total silence, the sound team was momentarily baffled.
"The reaction of any person working in sound design is to create the illusion of silence but not actually have complete silence. So when I heard that she wanted to go completely silent, of course, I prepared other elements to play during that sequence that was not heard but were felt, like low rumbles, maybe some elements from the choir scene leaking through; sort of a headspace type of sound," explained Alexandra Fehrman who had previously worked as sound artist for TV shows such as The Boys, Bull, and Transparent. "But Siân was really definitive in the fact that she wanted complete silence."
The shift between the music and the complete silence had to be perfect. To comply with the director's vision, Fehrman and her team did a lot of things with trial and error until everything felt right. "When to come out? How long to stay out? How to bring it back? What type of fade-out are we using? Are we morphing into their perspective? Or, are we going to pull everything out once we see them?" were some of the questions that Fehrman had to go through in order to achieve the perfect result. "What we ended up with thanks to Sian's direction was extremely powerful and I'm really happy that we did it."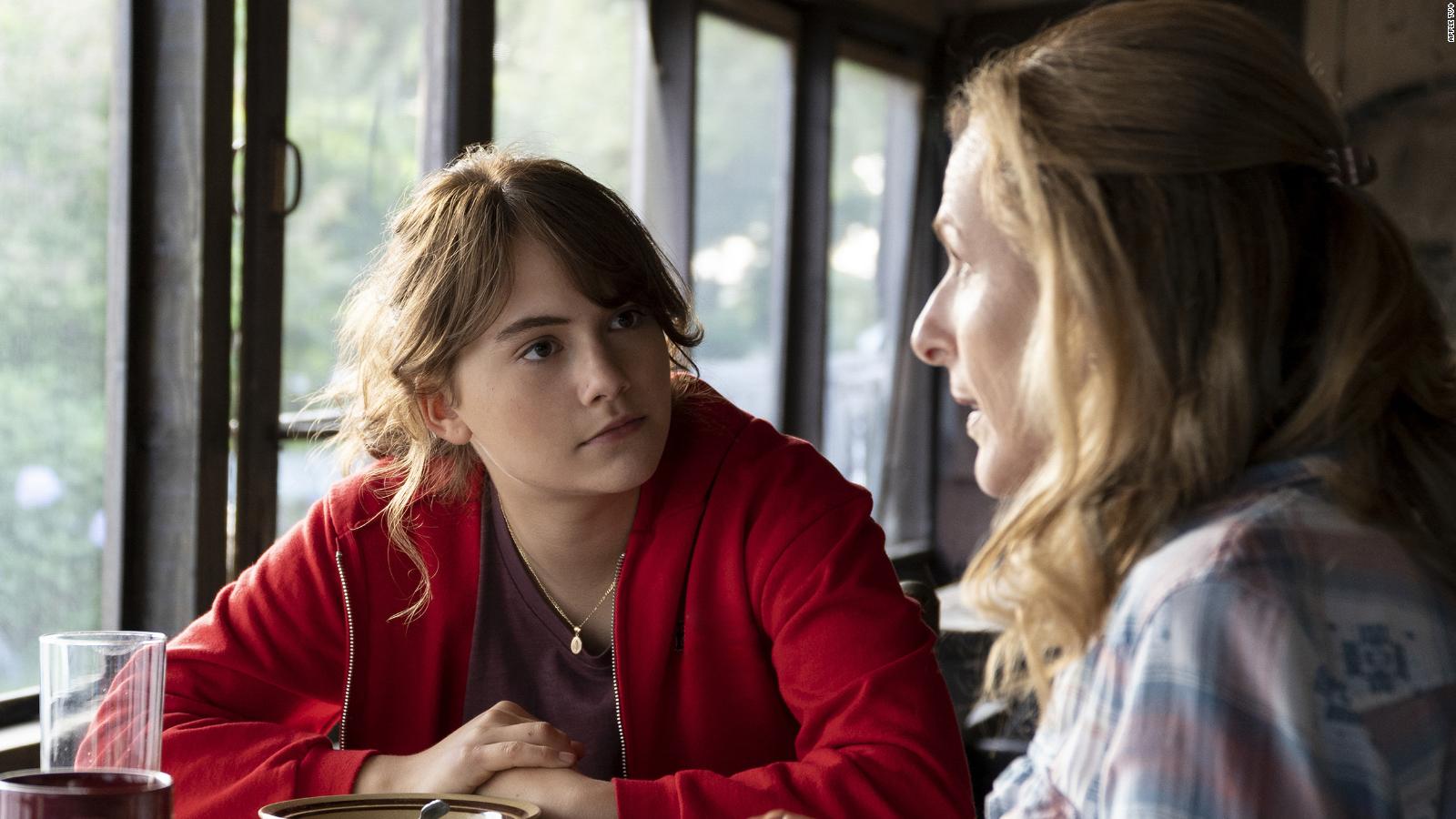 However, all the other scenes between the deaf characters are not entirely silent. The small vocalizations and sounds coming out of the deaf performers while doing sign language gave their conversations texture and intimacy. 
On a film set, Jared Detsikas traditionally tries to filter all sounds from a scene but this was different. "Here it was important to get what we can out of the hands, the lips, or the little noises they are making with the clothing rustle," he explained. " It was interesting to work a little bit differently."
After Jared recorded the production sound, Martin and his team assembled the puzzle. "We carefully did the dialogue which is finding all the little pieces, and then removing the imperfections. Once we have the material, we try to find places where there are some things missing," he said. "We would do separate tracks of foley recording to cover all the hits, the movements of their clothes or accentuate some emotions". By making sure to have all these sounds in the ASL (American Sign Language) scenes, the sound team made it easier for us to understand the character's emotions.
Preserving and representing ASL correctly was a new challenge for Fehrman's career. "I didn't want to miss anything, and of course it's hard to know if you are missing anything if you don't speak the language, so it was really important for me to follow along, read the subtitles, make sure that I was playing all the elements that were provided for me in terms of movement and intention behind what they were saying; or sometimes play the sound of those hand gestures louder when they were angry, or softer if they were sweet," said Fehrman. "I think that was something I honestly hadn't really thought of before: of how much communication is in body language and in hand gestures, even for people who speak other languages."
The sea can make a lot of noise so capturing these small but important details was a challenge during the boat scenes. Jared was prepared to handle it all. "On the boat, we had a portable set-up and it was just a matter of getting everything as quiet as possible and then recording the singing or dialogues all separate. We just wanted to isolate those so, later on, post-production could finesse those levels and alter it to whatever benefits the film or make an emotional impact," said Detsikas who used a shotgun mic with a very narrow pickup pattern to pull out all the other noise. "Anything that was loose or moving around, we'd have that secured off. It was just getting it as clean as possible and giving all the elements to whoever in post-production is in charge of piecing it all together."
In this setting took place another important scene involving Frank, Leo, and an observer. Here, the sound of alarms and engines is used to enhance the feeling of anxiety and danger as the Coast Guard approaches the unsuspecting deaf fishermen. This was quite the challenge for the sound team.
"Scenes like that are very difficult to build because there's sort of a battle between dialogue, sound effects, and music. It's two minutes and it's very noisy," said Pinsonnault. "We bring together all the elements to do about everything we think we can do, then we play it at the mixing stage to find a place for music, sound design, and dialogue all together without it being too noisy."
The pivotal moment of this scene was when Frank and Leo realize in horror that their boat has been boarded by the Guard. The timing of Fehrman's mixing was crucial to achieve maximum effect. "We have the action of the coast guards arriving: the big sounds of the boat coming and smashing into their vessel, and climbing aboard. We let the music drive and then we feather it out so that we can fall into Frank and Leo's headspace where they're watching this with a muted experience," explained Fehrman about her involvement in the scene. "There was a lot of weaving in the mix. The music is a pacing element. It has a lot of percussions and the boat sounds were really big. We were able to play those to provoke that fear and anxiety in the audience for that moment."
"We really wanted to have a nice trade-off, a nice hand-off between sound effects and music and having dialogue still be present. It was a massaging of when those moments take place, when those shift from sound effects to music, and when to shift back to Leo and Frank's perspective," continued Fehrman. "We played with them, we mixed them, and remixed them several ways until we found the right moment to do that."
CODA is available on Apple TV+. You can read our written review here and listen to our podcast discussion here.