What The Hell Happened To Miramax Films?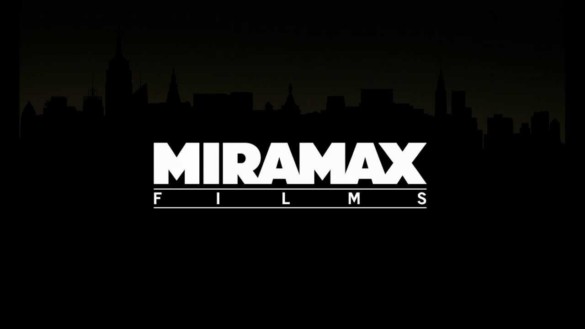 It's hard to imagine that a studio that dominated the awards circuit in the 1990s and 2000s with consistency is gone, surviving thanks to the ownership of beIN Media and ViacomCBS. Like United Artists, it fell quickly to disrepair, abandoned, and dormant for years. As it tries to get back whatever recognition it had in the opening credits with future releases under this new ownership, let's go back to how it was formed, how they became a dominant studio rubbing shoulders with the big names, and why the suddenly shrank into obscurity.
A Quiet Opening Decade
Miramax was formed in 1979 by the Weinstein brothers, Harvey and Bob. Mixing the first names of their parents, Miriam and Max, their purpose was buying indie films that none of the major studios wanted to distribute. After releasing their first film, the concert movie Rockshow starring Paul McCartney & Wings, they were approached to buy the American rights to The Secret Policeman's Ball, a series of benefit comedy shows in Britain for Amnesty International. It would be a box office hit, and soon the brothers sought to buy foreign films for American viewers, including Edith et Marcel from France and Pelle The Conqueror from Denmark.
They would also invest more in American indies such as Steven Soderbergh's Sex, Lies, And Videotape and British productions such as Scandal. Both of those films came out in 1989 along with a third major acquisition; Jim Sheridan's My Left Foot would be nominated for Best Picture at the Oscars, winning two acting awards for Daniel Day-Lewis and Brenda Fricker. Entering the 90s, their success continued with The Crying Game and Heavenly Creatures while supporting controversial NC-17 films including Pedro Almodovar's Tie Me Up! Tie Me Down!, and Kevin Smith's radical debut, Clerks.
Disney Ownership
Disney bought Miramax for $60 million in 1993 and let the Weinsteins continue running the studio. Coinciding with buying the rights to Jane Campion's The Piano, Disney used Miramax to extend farther into acclaimed international films, as well as the Miramax Family division of family-friendly movies. After multiple Best Picture nominations and individual wins, Miramax would win its first Best Picture with Anthony Minghella's World War II love story, The English Patient. Two years later, in a season embroiled with the controversy of ethics and studio politics on Oscar campaigning (no thanks to Harvey), another win would come, this time with Harvey winning an Oscar personally as a producer for Shakespeare In Love over Steven Spielberg's D-Day epic, Saving Private Ryan.
However, a growing sticking point in Disney's relationship with the Weinsteins is Disney keeping the right to choose what film Miramax could release, forcing the brothers to sell certain projects to other distributors. One example was the religious satire Dogma from Kevin Smith, which Disney forced the brothers to surrender to LionsGate due to major protests against the movie. Miramax was set to have the rights on Lord Of The Rings when Disney saw it as economically untenable to shoot a trilogy, forcing them to sell it to New Line Cinema while maintaining a small stake in total earnings. After another conflict over the release of Fahrenheit 9/11, the Weinsteins chose to leave the company they formed and established the now-defunct Weinstein Company while Disney continued to release films through Miramax.
While projects already on Miramax's slate were made, the departure of the Weinsteins led to less interest from Disney CEO Bob Iger. Even with the acclaim and Oscar wins of The Queen, No Country For Old Men, There Will Be Blood, and Doubt, Disney kept its focus on expanding their direct entertainment from theme parks and resorts, added on by the acquisition of Marvel in 2009. The final films Miramax released under Disney ownership were 2009's Adventureland, The Boys Are Back, and Everyone's Fine. On December 3, 2010, Disney sold Miramax to the newly established Filmyard Holdings for $663 million, including the company's 700 film titles, books, and the name itself.
Into The Wilderness
The next decade had Miramax negotiating licensing and distribution deals with various companies in different countries. This included reestablishing relations with The Weinstein Company and its two founders. In 2015, Miramax was put up for sale and bought by beIN Media Group for $1 billion. When The Weinstein Company went into insolvency after the stories of sexual assault came out against Harvey, Miramax and beIN sought to buy its assets but were outbid by Lantern Entertainment. Still, Miramax co-produced theatrical releases including Bridget Jones's Baby, Whitney, and most recently, The Gentlemen. In April 2020, ViacomCBS purchased a 49% stake in Miramax for $375 million with beIN keeping the other 51%. In June, Miramax and ViacomCBS announced what would be their first production together, the TV series called The Turkish Detective.
This is where Miramax sits today, very far from its roots, and far from the major films that won awards under its banner. It's quite sad that a studio with a rich history was intentionally neglected when it could have represented Disney's adult-themed pictures (before buying 20th Century Fox) after letting go of its Hollywood Pictures division and reducing Touchstone Pictures. But the list of films from Miramax's side is long: Chicago, The Cider House Rules, Bullets Over Broadway, Pulp Fiction, Trainspotting, Gangs Of New York, Good Will Hunting, Amelie, In The Bedroom, The Hours (co-production with Paramount), and Kill Bill to name the many that have come out through this single company that started in a small office in Buffalo in 1979. It's a dominant streak equal with United Artists – and both as we know them are no longer the powerhouse as it was back then.
Follow me on Twitter: @brian_cine (Cine-A-Man)