Top Ten: Directorial Debuts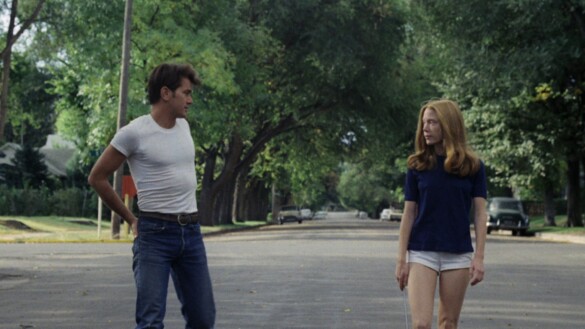 To be a film director is surely the highlight of many a career, to be successful in such a specialized and let's be real here, a relatively small sector for visionaries to be lucky enough to get there works out there is incredibly difficult. To establish oneself as a fearsome director takes dedication, determination, gallons of creative juices just bubbling away, and a little bit of stubbornness probably wouldn't go a miss as well. However, there are some out there that hit the nail on the end from the get-go – those lucky son of a guns – and that got me thinking about some big names in the directing world; what were their debut films like? And which are the best of the best? So, here is my… controversial (I've got to think a little out of the box haven't I) top ten directing debut films.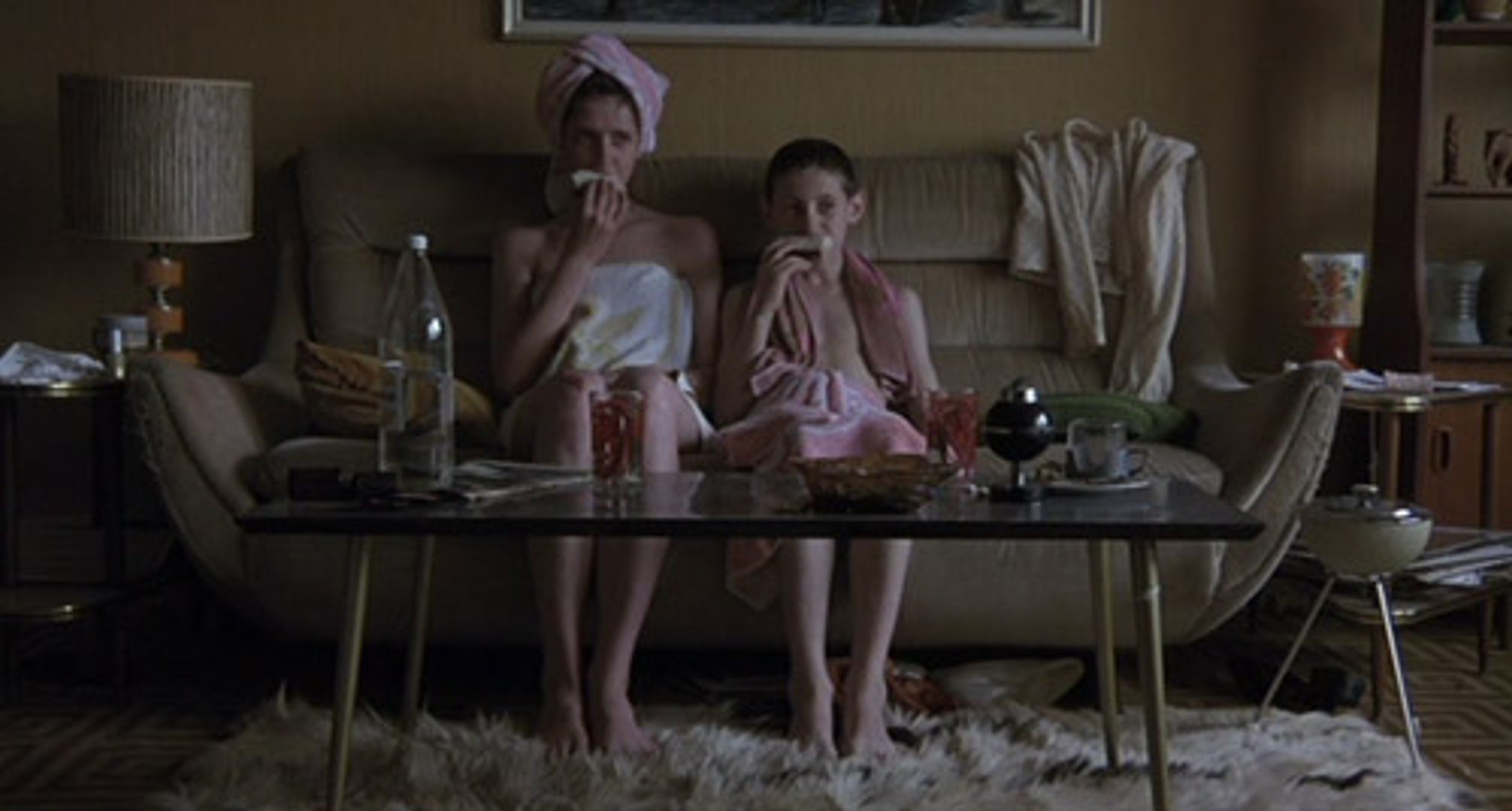 10) Ratcatcher (1999) – Directed by Lynne Ramsay
The first film on my list is the exquisite Ratcatcher, an urban tale set in the murky streets of Glasgow during one of the city's tougher financial periods. It follows a young boy, a stranger in his own home, who uses his imagination to project a better life for himself and those around him and escape those unmerciful streets. Lynne Ramsay (who went on to make We Need to Talk About Kevin, and You Were Never Really Here) captures the very essence of her hometown and the beautiful innocence of a lost youngster. It is almost a horror film of sorts – projecting the horrors of real life is as scary as anything else – coupled with its humor, its sadness, its joyous wonder, Ratcatcher really does have it all – an absolute treasure trove of stylistic greatness.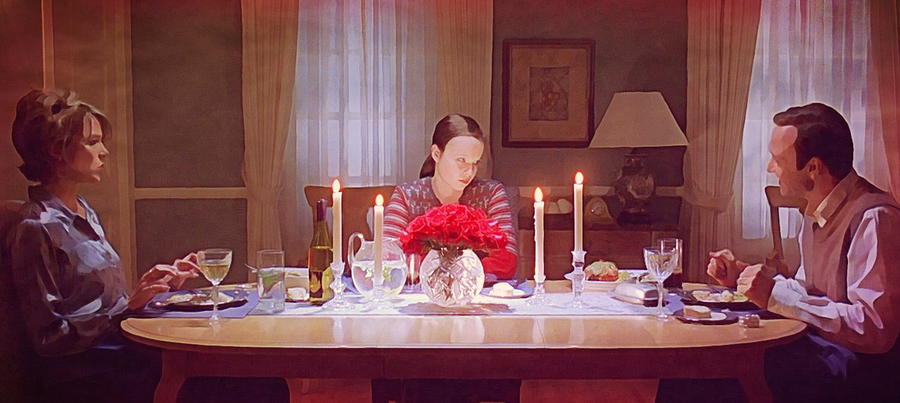 9) American Beauty (1999) – Directed by Sam Mendes
A film I could have easily left out because of a certain sexual deviant, but when you look at this film from a pre-2017 viewpoint, you understand how artistically masterful it really is – albeit still kind of creepy. Sam Mendes's film debut was a generational phenomenon and is probably his greatest film (although, I am a sucker for Road to Perdition), one hell of a debut, right? The score by Thomas Newman is unforgettable; it is beautiful and thought provoking, you become lost in thought. It was a film lecturer wet dream this film before Spacey's sexual misconduct, and with that, the film has now become tainted because of the subliminal, and strikingly similar messages throughout. As a straight-up film though, American Beauty is still gargantuan, and that shouldn't be forgotten.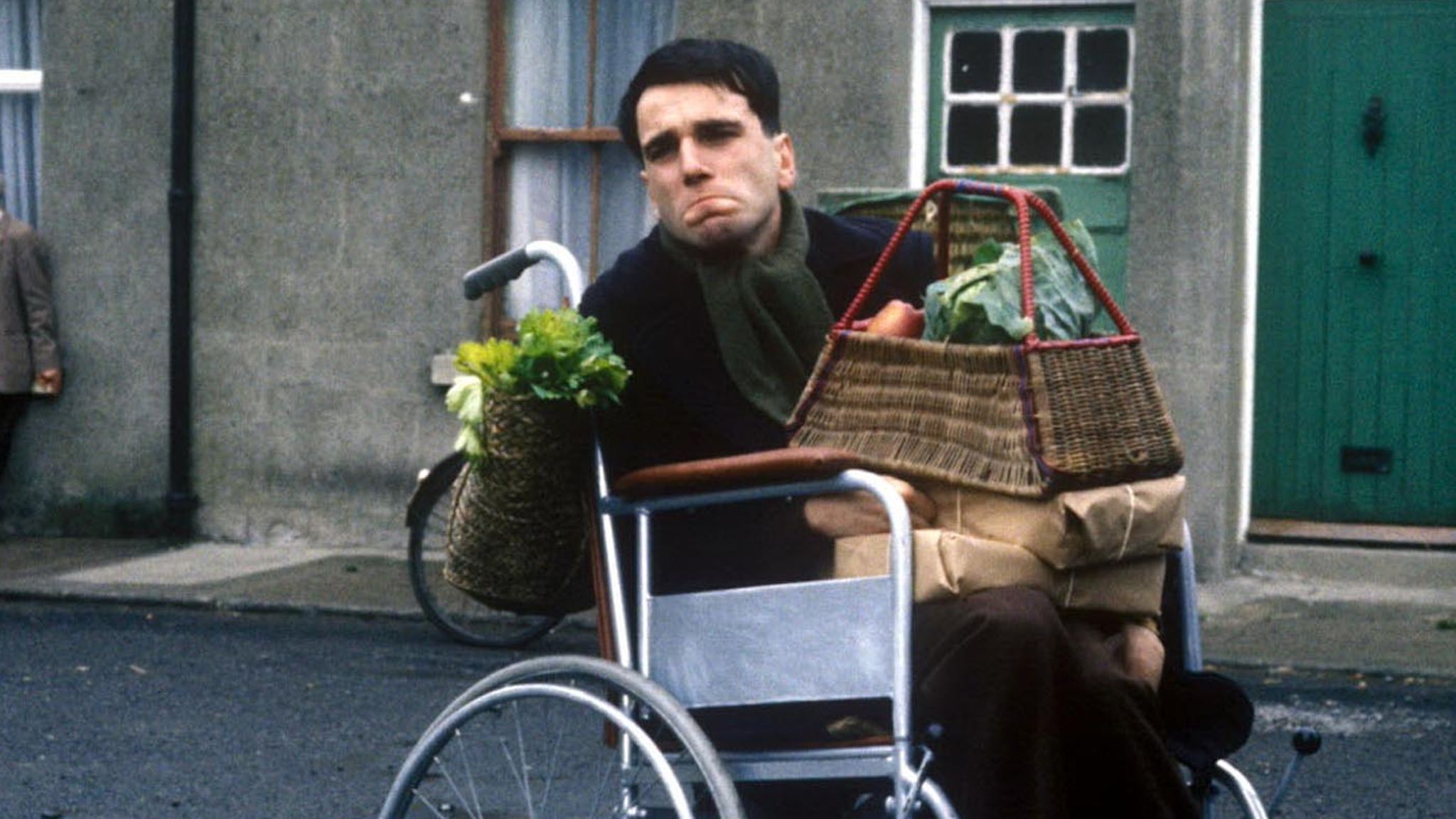 8) My Left Foot (1989) – Directed by Jim Sheridan
The first thing that enters my thoughts when thinking about My Left Foot is the magisterial performance from Daniel Day Lewis – a Sheridan regular from then onwards. His representation of the poet and author Christy Brown is mesmeric, a performance only possible by someone as dedicated and skillful as Lewis. Away from that though and the film is an absolute blast from start to finish; it is poignant, reflexive, inspiring, and incredibly witty – that classic Irish humor that you could take offense to if you didn't understand it. Sheridan perfectly encapsulates that era of the Emerald Isle; its ruggedness, those poverty-stricken families, but more importantly, the togetherness and the community spirit that will lift any spirits. One more thing, if your debut film results in two Oscar winners (the wonderful Brenda Fricker is unforgettable as well) then you are off to a decent start.
7) Thunderbolt and Lightfoot (1974) Directed by Michael Cimino
The debut film from Michael Cimino is one of the great buddy movies of all time. The man who brought us the incandescent, The Deer Hunter, as well as the monstrosity that is Heaven's Gate (we can learn to forget such frightening sights), treated us to a bromance between Oscar-nominated Jeff Bridges and cinema legend Clint Eastwood. Their chemistry is endearing but electric, as they travel the great American West together – it doesn't get any more poetic than that. I wrote about this film recently whilst revisiting it and I was so enamored by it still, to a point where it was in my thoughts for days after. The relationship between young and old, brazen, and calm, is what carries this film to lofty heights, and it looked as though Cimino would only go from strength to strength, when in fact he only had about two good years.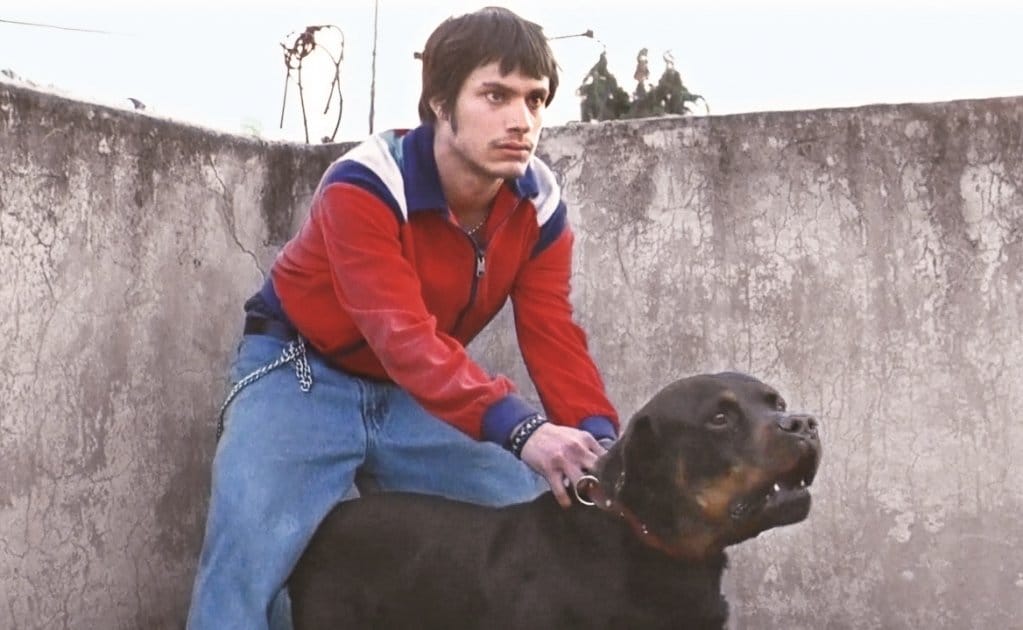 6) Amores perros (2000) Directed by Alejandro González Iñárritu
The first installment in Iñárritu's "Trilogy of Death" is without question the best of the lot, making use of the multi-narrative hyperlink cinema that hit the early 2000s like a neutron bomb, also features an ensemble cast of Latin superstars. Three intertwining stories – a triptych if you want to use the fancy lingo – connected by a car crash, and the representation of dogs (which is something I can really get behind) in a variety of ways. It was a ground-breaking film that its successors couldn't quite live up to in what is otherwise still a very underrated trilogy. Now, Iñárritu is known for Birdman and The Revenant, but I will argue to the death that Amores perros is still his greatest film, it is certainly the most rugged and the most intense, and that really is saying something.
5) Boyz n the Hood (1991) Directed by John Singleton
Is this the greatest film set in the hood of all time? Well, if it isn't then I'm yet to a see a more compelling emotional thrill ride than Boyz n the Hood. It is the blueprint for how a gang drama should be; possessing great characters, a great representation of loyalty, friendship, and heartbreak, and there are some truly remarkable life lessons that we could all listen to. This is the late John Singleton's best film by a country mile (in a largely disappointing filmography it must be said), however, this is one of the greatest coming of age films of all time, and what is more impressive is how well it has aged; a timeless classic that was beautifully symbolic to a whole generation of young people. It is the cornerstone for great black dramas and should be revered for its significant importance for a new wave of filmmaking.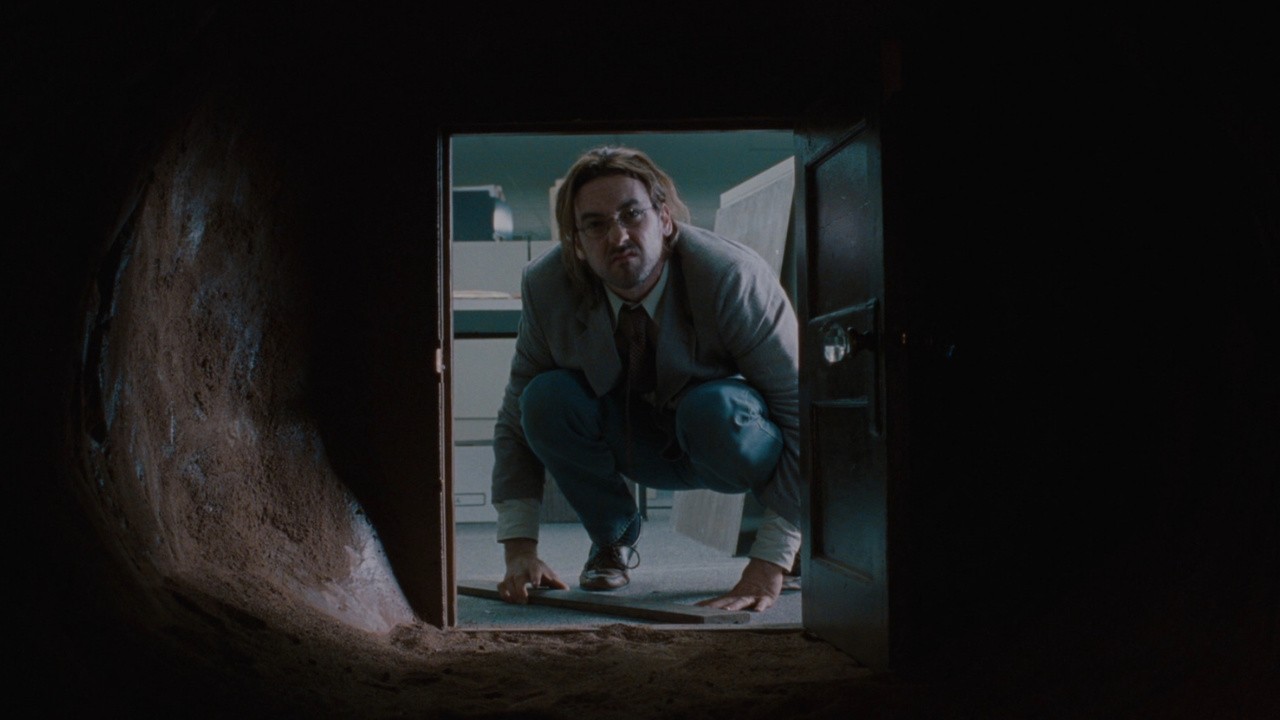 4) Being John Malkovich (1999) Directed by Spike Jonze
1999 seems to be the year for beginning directors, especially in my list. One of the films of the year though was the unforgettable and truly one of kind head smasher that is Being John Malkovich. To create something so bizarre and wonderfully unique, and for it to be your debut feature film is seriously impressive, but Spike Jonze is a seriously impressive director – what does help is having the genius of Charlie Kaufman by your side – just look at the films he has created since Adaptation., Where the Wild Things Are, Her. His small resume of directing credits is a blessing of the weird and wonderful, with them all being exceptional in different ways. Is Being John Malkovich Jonze's best? Who knows, but it's goddam brilliant, nonetheless.
3) Badlands (1973) Directed by Terrence Malick
I guess I'm supposed to stay slightly unbiased when creating a list like this, but Badlands is one of my favorite films of all time. Terrence Malick's debut film is so unlike any of his others – his films are known to be… experimental let's say, exploring themes of a transcendence nature. Badlands on the other hand strips away all of that and focuses on the carefree nature of life, with two young adolescents on the run from the law after a love fuelled murder spree that takes them across country. Sissy Spacek is joyous as a young girl blinded by sheer passion for Sheen's character, but the cinematography and the music are what binds all this together to create a wonderful piece of art and human observation. It's my favorite Malick film, it's his most understandable, it is a beautiful slice of cinema.
2) Reservoir Dogs (1992) Directed by Quentin Tarantino
There can't be a list such as this that doesn't include Reservoir Dogs, an obvious choice yes, but it's just so damn good. What first begins as normal human interaction around the breakfast table, discussing topical subjects (very common in Tarantino's films) soon turns into absolute chaos where we are now wondering, how, why, and what the hell happened? The performances are brilliant from everyone (everyone still left alive that is) and the violent is brutal and intuitive. It is an iconic film – one of the best of the decade – and like no other before it, and it led to a starring career for Tarantino as one of Hollywood's most famous names. His films are always open to interpretation and fans will argue to the death about which is their favorite, but Reservoir Dogs will always be high on peoples lists, that's for sure.
1) The Shawshank Redemption (1994) Directed by Frank Darabont
The word masterpiece is thrown around far too often these days, but for The Shawshank Redemption, it fits perfectly. It is a majestic, emotional, epic story about hope and friendship that stands the test of time, the relationship between Andy and Red is one of the great on-screen bromances. To create such an iconic film – often in peoples greatest films lists – is a testament to Darabont's interpretation skills and the fact its based on a Stephen King story. It really is an emotional rollercoaster (yeah that's right, I said it), it evokes a sense of human will that stops us from going crazy. Roger Deakins does his usual great work from behind the camera, and that man Thomas Newman again offers us a treat for the ears that has made him one of the great film composers. This might be an obvious choice, but its magnetism is hard to ignore and deserves the recognition of my top spot.