Movie News: Tom Welling joins Draft Day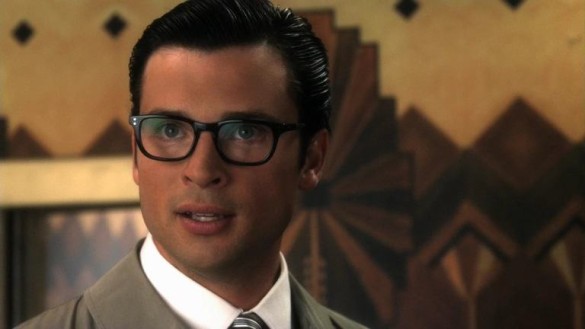 Tom Welling is the newest member of Draft Day.
According to Deadline, Welling has landed a role in Draft Day, an Ivan Reitman-directed film about a Cleveland Browns general manager (played by Kevin Costner) who attempts to trade up for the first pick in the NFL draft. Welling will play Brian Drew, a "veteran quarterback in the crossroads of his career."
Welling, who is best know for playing Clark Kent/Superman on the CW's Smallville, joins an already solid cast. Along with Costner, Jennifer Garner, Denis Leary, Chadwick Boseman, Terry Crews and Frank Langella will also star.
Since Reitman (Ghostbusters, Junior, Kindergarten Cop) and the story involves the Cleveland Browns becoming an actual decent football team, I'm just going to go ahead and assume Draft Day is going to be a comedy. That's the only plausible explanation, right?
Draft Day already started shooting, getting real footage from last month's NFL draft. The film is expected to open sometime next year.