Poll: What is your favorite body horror film?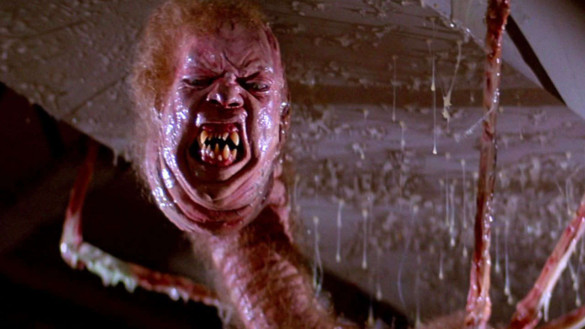 As we get closer and closer to Halloween (a favorite holiday for many cinephiles), it only makes sense for us to get a little horrific on InSession Film this weekend. We've talked about the horror genre quite a bit already, but not so much one of its most popular subgenres, that being biological horror, or "body horror". Often sited for its grossness, it's certainly not a genre for everyone; it's grotesque, gratuitous, melodramatic, but also quite often just as psychologically stirring, and dare I say incredible. A great example being John Carpenter's 1982 classic The Thing, a favorite of ours that we are incredibly excited to review on the main show this weekend. Happy Halloween indeed.
With that said, let's get mutilated; what is your favorite body horror film?