This podcast is brought to you by Movie Pass! Sign up today and get 40% off of your first month's subscription!
This week on the InSession Film Podcast, God help us as we sit back and review the latest in the "Bayformers" with Transformers: The Last Knight. Original co-host and great friend of the show (and soon-to-be-father) Nate Parsons joins us once again, making for one cathartic but necessary trio this week. And inspired by yet another Transformers sequel, we also discuss our Top 3 movies we actually want sequels for, and conclude with a segment of Let's Rethink This.
We have made it rather clear in the past that we are somewhat apologetic to the Transformers films, being tied to the property nostalgically, and have also been willing to admit that Michael Bay has done some great and fun work in the past. Do our apologetic hearts still get the best of us, or has this franchise finally sunk dead in its waters? Hopefully this discussion alleviates any judgment we may have received after our The Book of Henry review.
On that note, check out this week's show and let us know what you think in the comment section. Thanks for listening and for supporting the InSession Film Podcast!
– Transformers: The Last Knight Movie Review (6:02)
Grades
JD: D
Brendan: D
Nate: D+
– Top 3 Movies We Want Sequels To (41:43)
Inspired by having yet another "Bayformers" to contend with, we decided to tackle the movies that we actually want sequels for. This is appropriate as we are joined by original co-host Nate Parsons, who back on Episode 29 was still here for our discussion of Top 3 sequels we didn't need (in honor of that show's review of Riddick); now it was time to turn the tables, and in the best way possible. Some movies we have personal ties to, and would love to see their respective notions explored further; other films actually require sequels, and we talk all of the above. That said, what would be your top 3?
Top 3 Sponsor: First Time Watchers Podcast
[divider]
RELATED: Listen to Episode 226 of the InSession Film Podcast where we discussed The Book of Henry!
[divider]
– Let's Rethink This (1:28:34)
For this segment, we discuss a particular Hollywood-related topic and offer our reasoning why Hollywood needs to, well, rethink their strategy. In some ways this gives us a chance to rant about particular movie items that have been seen as problematic to say the least, and with the amount of corporate meddling in the film industry these days, that gave us plenty to chew on.
– Music
Purity of Heart – Steve Jablonsky
District 9 – The Academy Orchestra
Arrival to Earth – Steve Jablonsky
The Return of the Eagle – Atli Örvarsson
Subscribe to our Podcasts RSS
Subscribe to our Podcasts on iTunes
Listen on Stitcher
InSession Film Podcast – Episode 227
[divider]
Next week on the show:
Main Review: Baby Driver
Top 5: Best of 2017 So Far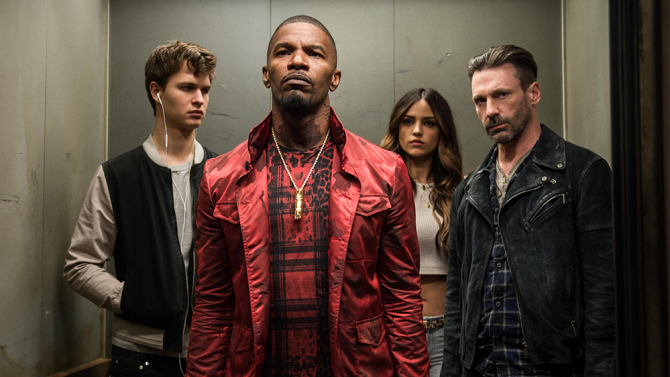 [divider]
Help Support The InSession Film Podcast
If you want to help support us, there are several ways you can help us and we'd absolutely appreciate it. Every penny goes directly back into supporting the show and we are truly honored and grateful. Thanks for your support and for listening to the InSession Film Podcast!
VISIT OUR DONATE PAGE HERE