Podcast: Top 3 Space Movie Characters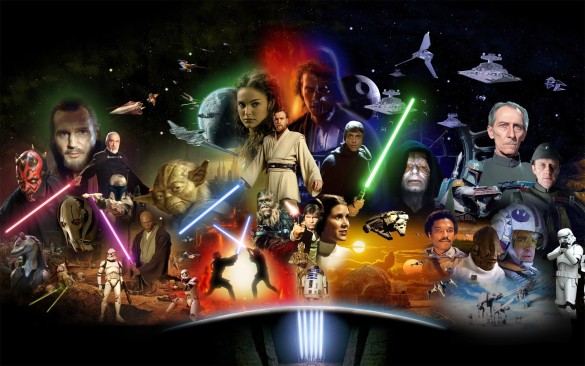 This week on the InSession Film Podcast, we reviewed Interstellar as we moved across space and time with Matthew McConaughey. Well, we've done our Top 3 Space Movies, so for this week's top 3, we took it a step further and looked at our favorite characters from some of those films. Now, it's easy for a few films to be featured heavily, so there is some criteria for a few of us, but overall we came up with some really fun and awesome space movie characters!
That being said, what space movie characters would make your list? Here are the one's that made ours (Keep in mind we all have different criteria for our lists as well):
JD
1) Astronomers – A Trip to the Moon
2) 2001: A Space Odyssey – HAL 9000
3) Guardians of the Galaxy – Rocket
Brendan
1) Star Wars – Han Solo
2) Moon – Sam Bell
3) 2001: A Space Odyssey – HAL 9000 / Wall-E – Wall-E
Nate
1) Guardians of the Galaxy – Groot
2) Alien – Kane
3) Star Wars – Darth Vader
Honorable Mentions (Combined)
2001: A Space Odyssey – Dave, Star Wars – Yoda/Obie Wan, Alien – Ellen Ripley, Alien – Xenomorph, Galaxy Quest – Mathazar, Serenity – Mal, Gravity – Ryan Stone
Hopefully you guys enjoyed our lists and if you agree or disagree with us, let us know in the comment section below. There are obviously a lot more movie space movie characters that we did not cover or talk about that could certainly make this list that we just didn't have the time to talk about this week. That being said, what would be your Top 3? Leave a comment in the comment section or email us at insessionfilm@gmail.com.
For the entire podcast, click here or listen below.
For more lists done by the InSession Film crew and other guests, be sure see our Top 3 Movie Lists page.