Podcast: Top 3 Paul Rudd Characters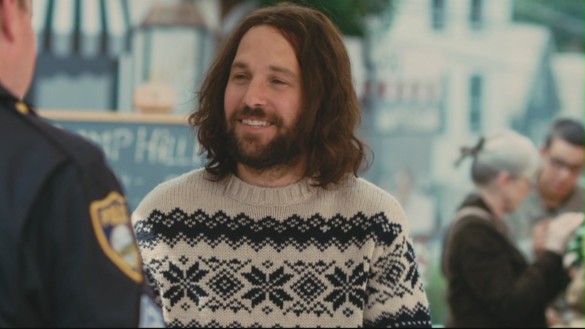 This week on the InSession Film Podcast, we reviewed Marvel's Ant-Man, of course, starring the wonderful Paul Rudd. Rudd is one of those actors you just can't help but love. He's always funny, has an endearing personality and is fun to watch on screen. And while he's had some great comedic roles, he also has some wonderful dramatic roles too that some people tend to forget.
That being said, what Paul Rudd characters would make your list? Here are the one's that made ours (Keep in mind we all have different criteria for our lists as well):
JD
1) Alvin – Prince Avalanche
2) Ned – Our Idiot Brother
3) Scott Lang – Ant-Man
Brendan
1) Chuck – Forgetting Sarah Marshall
2) Brian Fantana – Anchorman Movies
3) Peter Klaven – I Love You, Man
Jonathan
1) Josh – Clueless
2) Bobby Newport – Parks & Rec
3) Danny – Role Models
Honorable Mentions (Combined)
David – The 40-Year-Old Virgin, Andy – Wet Hot American Summer, Pete – Knocked Up, Mr. Anderson – The Perks of Being a Wallflower,
Hopefully you guys enjoyed our lists and if you agree or disagree with us, let us know in the comment section below. Paul Rudd has had some wonderful roles over the years and there's plenty we didn't get to talk about. That being said, what would be your Top 3? Leave a comment in the comment section or email us at insessionfilm@gmail.com.
For the entire podcast, click here or listen below.
For more lists done by the InSession Film crew and other guests, be sure see our Top 3 Movie Lists page.