Featured: Ant-Man is Marvel's greatest achievement yet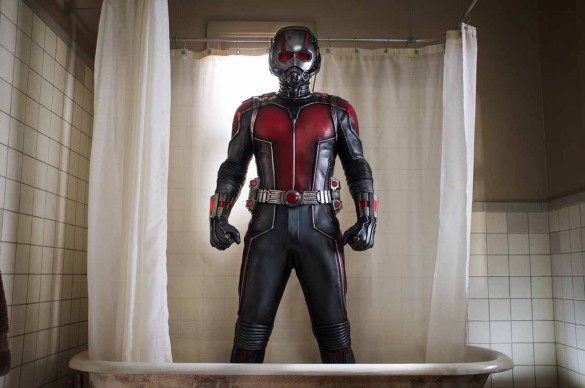 Marvel has done some truly remarkable things on the silver screen. They've delighted not just fan boys, but the general public – and they've managed to get (seemingly) the entire world excited about super heroes. Back in the mid 2000's, Robert Downey Jr. was cast as Tony Stark/Iron Man. Now, that casting decision is unquestionable. Downey is incredible in the role, and it seems inconceivable to have anyone else inside the Iron Man suit. But back when the movie was first released in 2008, there were numerous questions regarding the casting.
Ant-Man was a film that followed a similar path.
Stuck in production hell for nearly a decade, Ant-Man endured numerous rewrites, switching directors, and the struggle trying to find its place in the already established MCU.
But now Ant-Man is here.
And it's incredible.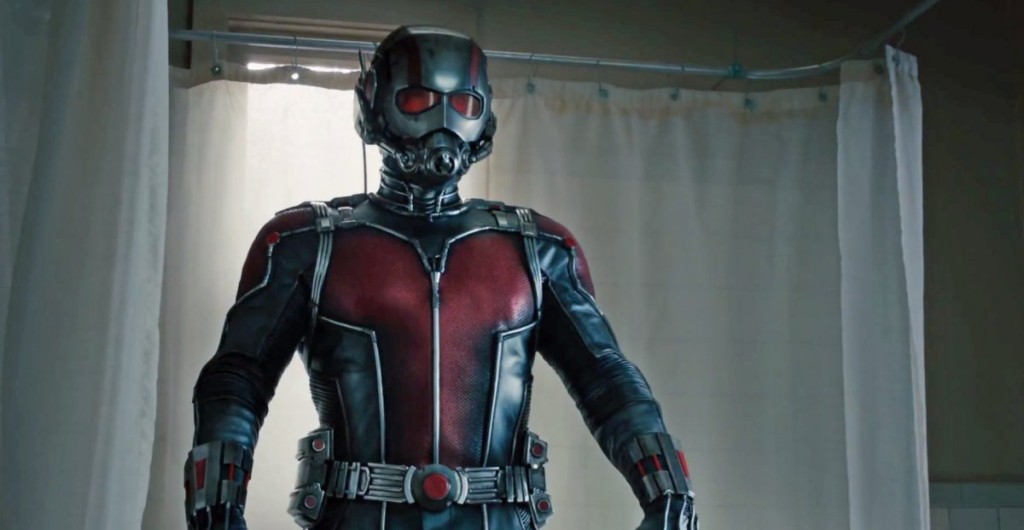 Ant-Man is the most fun Marvel movie since the first Avengers film, and it manages to create a believable and electric adventure for a, quite frankly, not-so-fun character. There's so much that's great about Ant-Man, but perhaps the strongest part of the film is the stellar cast.
Paul Rudd, like Downey and Chris Pratt before him, raised many eyebrows when he was cast. Rudd summed up the feelings of fans himself when talking to Variety.
The majority of my career has been doing comedies, and I was always that guy, so I completely understand [the questions]. Playing a comic book character is different from anything I have ever done before, and that was a huge appeal to me. I wanted to do something unexpected. I'm grateful that Marvel took a chance with me. It's been really gratifying.
Rudd was great as Scott Lang. Marvel played to his comedic strengths, giving him great quips. His performance feels genuine at all times, whether he's with his daughter or fighting the Falcon. They play to the audience questioning Rudd's ability to be a superhero by having him question himself constantly. (His "Hey, I fought an Avenger and didn't die!" line comes to mind).
Michael Douglas gives a strong performance as Hank Pym, the creator of the Pym-Particle and Ant-Man suit, but I found myself thinking numerous times "holy crap, that's Michael Douglas!" However, this was no fault of his, and it wouldn't surprise me that after a second viewing he became solely Dr. Pym.
The worst character of the film was Corey Stoll's Darren Cross/Yellowjacket. His motivations for destroying Pym seemed fairly generic, and it would've been nice to see him flushed out a little more, but he was still a convincing enough psychopath/mad scientist.
For as strong as the cast was, it was the cinematography that makes Ant-Man so great. The new perspective granted by a shrinking hero is fresh and fun. The first time Lang powers up the suit, he's standing in a bathtub. He shrinks, only to find himself trying to outrun a tidal wave of bathwater. As he races across the porcelain, you find yourself sweating. He is swept from the bathtub and falls down a crack in the floor, ending up at a rave. He scurries across the floor, dodging neon heels and spilled drinks. Next he ends up getting sucked into a vacuum, and comes face-to-face with an "enormous" rat. While the third act battle scene is genius (it's fought in a little girl's bedroom), it isn't the best scene of the film.
Lang and Pym attempt to steal the Yellowjacket suit and destroy the laboratory, so that Cross cannot sell the tech to Hydra. Lang follows Cross as he takes off in a helicopter, and as the fight breaks out, both men end up shrinking and fighting in a suitcase. They blow up Life-Savers with lasers, and throw keychains at each other, as an iPhone tumbles and provides some dramatic music. It's surreal, it's fun, and it's innovative.
And that is really what makes Ant-Man Marvel's crowning achievement. Sure, it was great to see the first Iron Man film. It was nearly mind-blowing to see the entire Avengers team assemble together. Winter Soldier may be one of the best comic book movies of all time. Guardians of the Galaxy was witty, charming, and laugh-out-loud hilarious.
But none of them were innovative, and none of them featured more obscure characters.
Even the very first trailer seemingly poked fun at itself… the very first line, uttered by Cross:
"Imagine a soldier… the size… of an insect."
Marvel managed to take that premise and create a living, breathing world full of fun. They could have abandoned Ant-Man. It could have been too risky. Too obscure. It certainly isn't a character with the charisma of Stark, or the looks of Cap, or the brute strength of Hulk. Rather, Ant-Man is self-aware. Lang is a normal man, thrust into extraordinary conditions. It stops the action to let you remember that even though Thomas the Tank Engine looks massive, there's no real harm being done.
https://www.youtube.com/watch?v=muYbXyYxd5E
This might not be the best film that Marvel has made (Avengers and Winter Soldier immediately come to mind), but this is the film that's the most impressive. The MCU was already so widely successful that this was a film that didn't even have to be made, and yet Marvel spun another gem. Funny and fresh in all the right ways, Ant-Man is a little hero that packs a big punch.