Podcast: Top 3 Movie Mentor Characters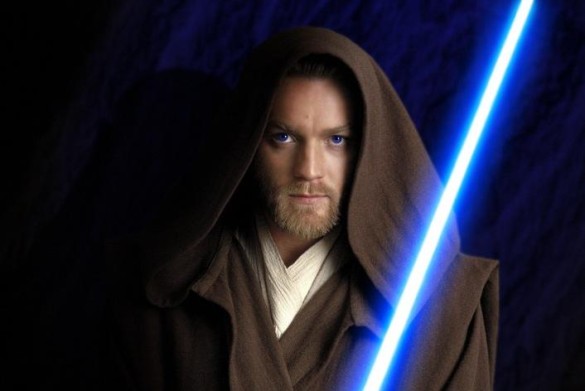 This week on the InSession Film Podcast, we reviewed Wes Anderson's incredibly fun movie, The Grand Budapest Hotel, where we see Gustav mentor his new lobby boy. So going off that, we decided to look into our Top 3 Movie Mentor Characters. Having a mentor in your life to help guide you or train you is one of the smartest things you can do and in film we've seen many over the years. Some mentors have been wise older men, others have been wizards and some have been little green aliens that talk backwards. Mentors are important for helping our heroes learn that you won't always win and you have to fight through adversity to get to the other site.
What movie mentors would make your list? Here are the one's that made our list:
JD
1) Obie-Wan Kenobi (Alec Guinness) – Star Wars
2) Master Chief Billy Sunday (Robert De Niro) – Men of Honor
3) Lester Bangs (Philip Seymour Hoffman) – Almost Famous
Vern
1) Max Fischer (Jason Schwartzman) – Rushmore
2) Trent Walker (Vince Vaughn) – Swingers
3) Mark Hunter (Christian Slater) – Pump up the Voloume
Jonathan
1) Frosty Hesson (Gerard Butler) – Chasing Mavericks
2) Owen (Sam Rockwell) – The Way Way Back
3) Haymich (Woody Harrelson) – The Hunger Games
Honorable Mentions (Combined)
Morpheus – The Matrix, Mr. Miyagi – Karate Kid, Gandolf – The Lord of the Rings, Patches O'Houlihan – Dodgeball, Charles Xavier – X-Men, Ra's Al Ghul – Batman Begins
Hopefully you guys enjoyed our lists and if you agree or disagree with us, let us know in the comment section below. There are many other movie mentors that we've left off the list here, so what would be your Top 3? Leave a comment in the comment section or email us at insessionfilm@gmail.com.
For the entire podcast, click here.
For more lists done by the InSession Film crew and other guests, be sure see our Top 3 Movie Lists page.