Podcast: Top 3 Movie Catchphrases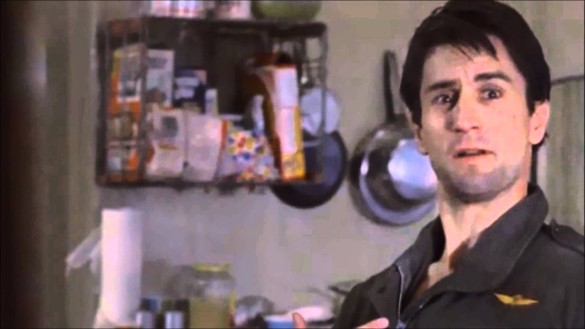 This week on the InSession Film Podcast, we discussed some of our favorite catchphrases in film. Movie catchphrases are something we all shout from time to time and have come to define some franchises, such as the Terminator franchise, so we felt it was appropriate to discuss this topic on the show this week. There are a billion of them to choose from and it was a blast.
That being said, what movie catchphrases would make your list? Here are the one's that made ours (Keep in mind we all have different criteria for our lists as well):
JD
1) Rosebud – Citizen Kane
2) If you build it, he will come – Field of Dreams
3) Here's lookin' at you kid – Casablanca
Brendan
1) I drink your milkshake! – There Will Be Blood
2) Yippe Kay Yay Mother****** – Diehard
3) That's all I gotta say about that – Forest Gump
Colin
1) You can't handle the truth! – A Few Good Men
2) If you build it, he will come – Field of Dreams
3) Never give up, never surrender – Galaxy Quest
Honorable Mentions (Combined)
It's a trap – Star Wars, You're killn' me smalls – The Sandlot, Inconceivable – The Princess Bride, You talkin' to me? – Taxi Driver, There's no crying in baseball – A League of Their Own, That's chaos theory – Jurassic Park, Is it safe? – Marathon Man, Mine, Mine, Mine – Finding Nemo, Autobots roll out! – Transformers, May the Force be with you! – Star Wars, I'm gonna make him an offer he can't refuse – The Godfather, Hey you guys! – The Goonies, I feel the need, the need for speed – Top Gun, Forget it Jake, it's Chinatown – Chinatown
Hopefully you guys enjoyed our lists and if you agree or disagree with us, let us know in the comment section below. Like we said, there's a billion more to choose from and we could've gone all day on this. But that being said, what would be your Top 3? Leave a comment in the comment section or email us at insessionfilm@gmail.com.
For the entire podcast, click here or listen below.
For more lists done by the InSession Film crew and other guests, be sure see our Top 3 Movie Lists page.