Podcast: Top 3 Movie Brothers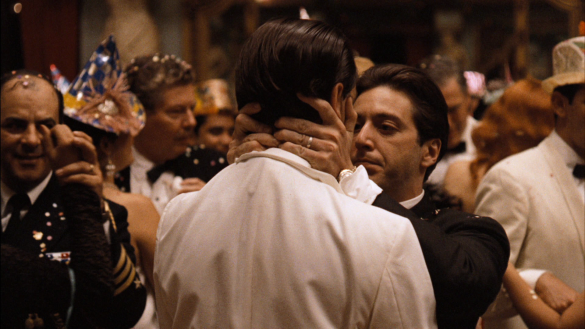 This week on the InSession Film Podcast, we review the latest not Michael Bay movie, Teenage Mutant Ninja Turtles. Well, everyone knows that the heart of the Ninja Turtles is the brotherhood they share and the comrodery that comes with that. While the new TMNT doesn't nail it perfectly, we figured it'd be a good thing to talk about for this week's Top 3. There have been a ton of movie brothers throughout the year, which made this list challenging, but there were definitely some great one's that stood above the rest.
That being said, what movie teams would make your list? Here are the one's that made ours (Keep in mind we all have different criteria for our lists as well):
JD
1) The Godfather 1 & 2 – The Corleone Brothers / Warrior – Brendan and Tommy Conlon
2) The Fighter – Mickey Ward and Dick Ecklund
3) The Boondock Saints – Connor and Murphy MacManus
Blake
1) Rain Man – Raymond and Charlie Babbitt
2) Blues Brothers – Jake and Elwood Blues
3) Step Brothers – Brennan Huff and Dale Doback
Jairo
1) The Godfather 1 & 2 – The Corleone Brothers
2) Gattaca – Vincent and Antonio Freeman
3) From Dusk Till Dawn – Seth and Richard Gecko
Barry
1) Red Dawn – Jed and Matt
2) Twins – Julius and Vincent Benedict
3) The Lost Boys – Edgar and Alan Frog
Honorable Mentions (Combined)
Adaptation, Thor, On the Waterfront, Tombstone, The Last of Mohicans, End of Watch, Vega brothers
Hopefully you guys enjoyed our lists and if you agree or disagree with us, let us know in the comment section below. Obviously, there are a lot of other movie brothers out there that were left off our lists. That being said, what would be your Top 3? Leave a comment in the comment section or email us at [email protected].
For the entire podcast, click here or listen below.
For more lists done by the InSession Film crew and other guests, be sure see our Top 3 Movie Lists page.