Podcast: Top 3 Disney Worlds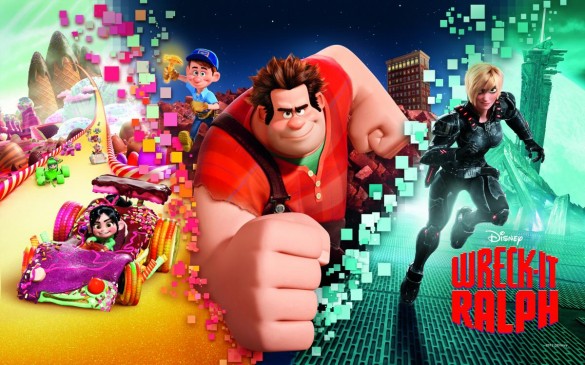 This week on the InSession Film Podcast, going off of the beautiful futuristic worlds of Tomorrowland, it made a lot of sense to discuss our Top 3 Disney worlds we'd like to visit. Disney has always had a sense of wonder with the worlds they've created in film, or have had the money to buy properties that have wonderful fantastical worlds, that has defined them over the years, which of course gave us some great options to choose from for our lists.
That being said, what Disney worlds would make your list? Here are the one's that made ours (Keep in mind we all have different criteria for our lists as well):
JD
1) Wreck-It Ralph
2) Toy Story
3) Beauty and the Beast
Brendan
1) Peter Pan
2) Wreck-It Ralph>
3) Aladdin
Honorable Mentions (Combined)
Monster's Inc., WALL-E, The Little Mermaid, Snow White and the Seven Dwarfs
Hopefully you guys enjoyed our lists and if you agree or disagree with us, let us know in the comment section below. There's obviously a lot more to choose from, especially if you include all the legs Disney has under it's umbrella. And that being said, what would be your Top 3? Leave a comment in the comment section or email us at [email protected].
For the entire podcast, click here or listen below.
For more lists done by the InSession Film crew and other guests, be sure see our Top 3 Movie Lists page.