Podcast: Top 3 Characters with an Obsession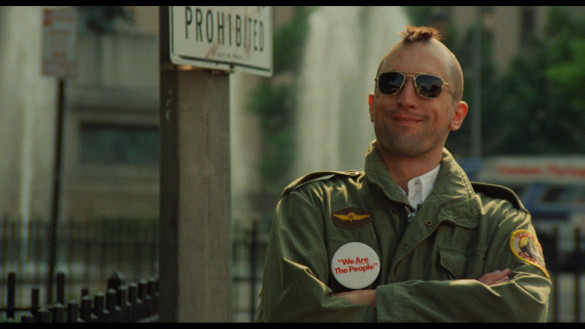 This week on the InSession Film Podcast, we reviewed Nightcrawler, starring the amazing Jake Gyllenhaal, who depicts a character with an interesting obsession. So for our top 3 this week, we looked at characters who struggled with the same things. And for this specific top 3, criteria was an important factor because depending on how you look at it, you could argue that almost every movie out there features characters with obsessive-like tenancies. So we looked at films and characters that had an obsession and was a pivotal role in the film and features some crucial consequences because of the obsessive behavior. So, now that we've laid the groundwork, we came up with some really great characters that fit this Top 3 really well.
That being said, what characters with an obsession would make your list? Here are the one's that made ours (Keep in mind we all have different criteria for our lists as well):
JD
1) Taxi Driver – Travis Bickle
2) Vertigo – Scottie Fergusson
3) Take Shelter – Curtis LaForche
Brendan
1) There Will Be Blood – Daniel Plainview
2) Vertigo – Scottie Fergusson
3) The King of Comedy – Rupert Pupkin
Marcelo
1) The Conversation – Harry Caul
2) Observe and Report – Ronnie Barnhardt
3) Blow Out – Jack Terry
Honorable Mentions (Combined)
Zodiac, The Prestige, American Beauty, Citizen Kane, A.I. Artificial Intelligence, Men of Honor, The Godfather II, Shame
Hopefully you guys enjoyed our lists and if you agree or disagree with us, let us know in the comment section below. There are obviously a lot more movie characters with an obsession that we did not cover or talk about that could certainly make this list. And like we said, depending on how you view "obsession", it could be a variety of characters. That being said, what would be your Top 3? Leave a comment in the comment section or email us at [email protected].
For the entire podcast, click here or listen below.
For more lists done by the InSession Film crew and other guests, be sure see our Top 3 Movie Lists page.