Podcast: Top 3 1980's Action Movies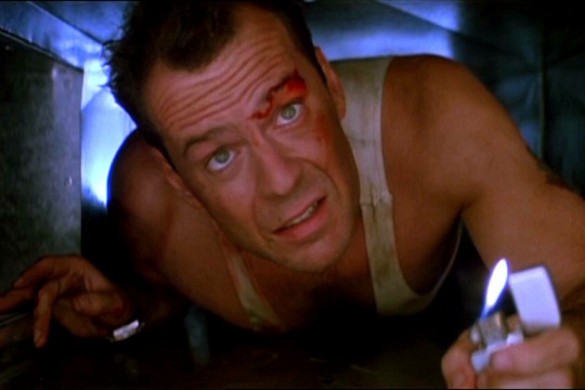 This week on the InSession Film Podcast, we discussed George Miller's Mad Max: Fury Road, which of course is based off of his original Mad Max film from the 1980's. The 1980's were, arguably, the golden age for action movies. So many great action movies that stand the test of time, giving us characters and moments we'll never forget. In fact, two of them even gave us the best action heroines of all-time in Sarah Connor and Ellen Ripley. So, yeah, we had a lot to talk about.
That being said, what 80's action movies would make your list? Here are the one's that made ours (Keep in mind we all have different criteria for our lists as well):
JD
1) Mad Max: The Road Warrior
2) The Terminator
3) Lethal Weapon
Brendan
1) Indiana Jones and the Raiders of the Lost Ark
2) Die Hard
3) Mad Max: The Road Warrior
Tim
1) Indiana Jones and the Raiders of the Lost Ark
2) Aliens
3) The Terminator
Honorable Mentions (Combined)
Top Gun, Beverly Hills Cop, Predator, RoboCop, Who Framed Roger Rabbit, Lethal Weapon 2, Indiana Jones and the Temple of Doom, Midnight Run, Runaway Train
Hopefully you guys enjoyed our lists and if you agree or disagree with us, let us know in the comment section below. There are plenty of 80's action movies we didn't discuss or mention that's certainly worthy to be in the conversation, we are definitely aware of that. And that being said, what would be your Top 3? Leave a comment in the comment section or email us at insessionfilm@gmail.com.
For the entire podcast, click here or listen below.
For more lists done by the InSession Film crew and other guests, be sure see our Top 3 Movie Lists page.