Podcast: Sundance Film Festival 2014 – Extra Film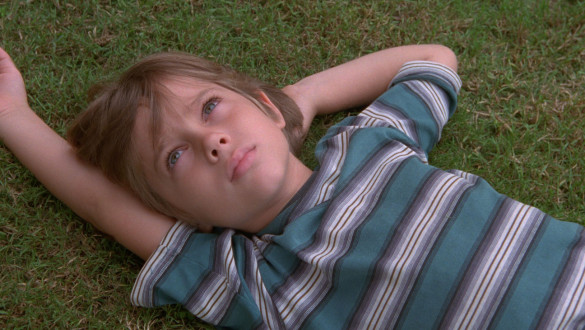 This week we have a very special InSession Film Podcast: Extra Film segment, as Matt Oakes from Silver Screen Riot joins us to discuss what he saw at this year's Sundance Film Festival and what we can expect from the films that he saw there. He brings a very special insight into some great films at Sundance and some performances that we'll want to look forward to in 2014. Matt is a great writer who has reviews you'll want to check out and it was a pleasure having him on the show.
Matt is the only the second guest ever to appear on an Extra Film segment and he's the first to bring us a breakdown of a major Film Festival, which was really fun. Matt talks about some really exciting films and performances that we should see in 2014 and even has one story from his experience at Sundance that is just hysterical. And since we weren't lucky enough to attend Sundance, it was an absolute pleasure having Matt on the show to tell us how it went.
Anyway, we hope you have fun listening to this week's very special Extra Film segment. Check out the show and let us know what you think in the comment section below. Hope you enjoy and thanks for listening!
– Sundance Film Festival 2014 Review
Here are some of the films that Matt saw at Sundance that we discussed:
Boyhood
Wish I Were Here
Whiplash
Blue Ruin
Calvery
Wetlands
The Raid 2
Nymphomaniac Part 1
Life After Beth
Fishing Without Nets
Camp X-Ray
Young Ones
Dinosaur 13
The Overnighters
The Better Angels
The Guest
While Matt did see a few more, these were the main films we discussed that he got to see at this year's Sundance. He also talked about a few performances that were worth noting, including the awesome J.K. Simmons from Whiplash. Any thoughts on the 2014 Sundance Film Festival? Let us know in the comments below!
– Music
Follow Me – Muse
The Return of the Eagle – Atli Örvarsson
We try to make this the best movie podcast we possibly can and we hope you enjoy them. Be sure to subscribe on iTunes and Stitcher and please leave us a review on iTunes. You can also find us on Soundcloud and Spreaker as well. We really appreciate all your support.
Subscribe to our Podcasts RSS
Subscribe to our Podcasts on iTunes
Listen on Stitcher
Sundance Film Festival 2014 – Extra Film
To hear this Extra Fim episode and everything else we do, download our apps on the Amazon Market for Android and the Podcast Box app on IOS devices. You can also buy any of our Premium Podcasts for just a small donation of $0.99. This helps support the weekly show and everything we do. We greatly appreciate the support.