Podcast: Gravity, Top 3 Space Movies, October Preview – Episode 33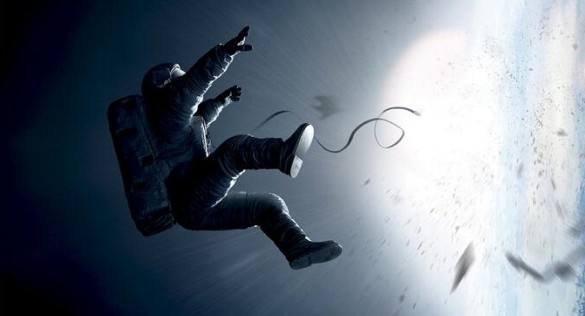 This week on the InSession Film Podcast, special guest Jonathan Berry drops by as we review Gravity, starring Sandra Bullock and George Clooney. This is arguably the best 3D movie of all-time and is one heck of a thrill ride. Going of that, we discuss our Top 3 Space Movies and give a preview for the rest of October. And as usual, we finish of the show with the latest movie news and Movies We've Seen This Week.
Check it out and let us know what you think in the comment section below. Hope you enjoy it and thanks for listening!
– Gravity Movie Review (3:30)
Grades
JD: A+
Scott: A-
Jonathan: A+
– Top 3 Space Movies (33:51)
There are a million space movies out there so picking just three was a huge challenge. A couple of us had some strict criteria to make it a little bit different and to make it even more challenging. However, we came up with some great lists and it was a lot of fun. Star Wars had to be number one right? Well, listen and find out! Let us know what your Top 3 list is, we'd love to know.
On Episode 32 of our movie podcast, we discussed Rush, Don Jon and our Top 3 JGL Movies. Click here to listen now!
– October Preview (1:00:31)
– Parkland
– Captain Phillips
– 12 Years A Slave
– Escape Plan
– Carrie
– The Fifth Estate
– All is Lost
– The Counselor
– Bad Grandpa
– Blue is the Warmest Color
– News (1:18:14)
– Soairse Ronan auditioned for Star Wars VII
– Elizabeth Olsen confirmed for Avengers: Age of Ultron
– Jack Ryan: Shadow Recruit trailer
– Ted 2 gets a release date
– Movies We've Seen This Week (1:28:36)
Jonathan: Cloudy With A Chance of Meatballs 2
JD: Cloudy With A Chance of Meatballs 2, Pearl Harbor, Vampire's Kiss, Last 20 minutes of The Lone Ranger
Scott: A Single Shot, Lost in Translation, Modern Times
– Music
Gravity – Steven Price
Also sprach Zarathustra – Klaus Tennstedt
Lost But Won – Hans Zimmer
Pearl Harbor – Hans Zimmer
The Return of the Eagle – Atli Örvarsson
Subscribe to our Podcasts RSS
Subscribe to our Podcasts on iTunes
Listen on Stitcher
InSession Film Podcast – Episode 33