Op-ed: Seven Vincent Price Movies That AREN'T Horror
Before he was a horror maestro, Vincent Price appeared in numerous dramas, and his classic over the top style continued in everything from swashbucklers to comedy. Here's a small sampling of seven Vincent Price films that are decidedly not scary.
6. The Baron of Arizona
This 1950 black and white western recounts the 1872 tall tales of our ambitious swindler as he forges a fictitious lineage endorsed by the King of Spain. Shadows and noir filming add a sinister mood as suave Vincent Price doctors rare documents. Mission libraries, churches, and the crucifix should create a looming sense of guilt for our con, but he joins an order just to perfect his forgery. Black hoods, candles, and old tomes lead to greed, daring escapes, and wagon chases with hysterical rear projection and billowing robes. These seemingly noble papers grant thousands of acres and river rights prime for railroad business, irrigation plans, and mining opportunities, forgetting the real local wealthy to invest is where the true game lies. Farmers in arms, lawsuits, and spinning newspapers detail the local backlash, violence, and trials as the Department of the Interior comes calling on the gaslighting baron. Confessions and suspect ink escalate to a lynch mob finale, and this isn't your typical western thanks to Price's carefully orchestrated charm. Obviously, we know the historical attempt doesn't get away with it, but it's delicious to see how close Vince gets.
5. The Private Lives of Elizabeth and Essex
Only an exceptional few ladies could play Good Queen Bess twice, and Bette Davis (The Virgin Queen) makes a lovely royal debut in 1939's The Private Lives of Elizabeth and Essex along with the swashbuckling essential Errol Flynn (The Adventures of Robin Hood) as the titular Essex and the young Vincent Price as a dashing Sir Walter Raleigh. Toss in the wonderful schemer Olivia de Havilland (Gone with the Wind), some sweet costumes by Orry Kelly (Some Like it Hot), lovely medieval decoration, and plenty of historical drama from Oscar-winning director Michael Curtiz (Casablanca) and the adventure can't go wrong here. Sure, there are iffy accents and stage like orchestrations, but rival romances, court intrigue, revolts, and betrayal make up the difference. There are also men in tights.
4. The Song of Bernadette
Best Actress winner Jennifer Jones (Duel in the Sun) leads this inspirational 1943 tale alongside Charles Bickford (The Big Country), Anne Revere (A Place in the Sun), and Vincent Price. Though slow to start with repetitive dialogue and overlong at just over two and a half hours, the lovely little story here is well filmed with beautifully somber music. Youthful and innocent Jones holds her own with soft honesty and subtle words against the young smooth and skeptical legalese of Imperial Prosecutor Price and more nasty adults. Period French touches succumb to liberties taken with the forties Americanization, but the abstract miracle portrayals are perfectly done, handled with respect as natural and realistic, believable yet still divine. Audiences today might find it somewhat strange that Bernadette's elders would think her an insane or bad child, but the sincerity and truth is evident here. Yes, this is obviously pro-Catholic and lays on the sentimental bias, but what's wrong with having a little faith?
3. The Three Musketeers
Vincent Price's juicy Richelieu joins Gene Kelly (Singing in the Rain), Lana Turner (Imitation of Life), June Allyson (The Glenn Miller Story), Angela Lansbury (Samson and Delilah), and more in bringing this colorful 1948 Dumas adaptation to life. Style, lively action, fun sets, and solid battles forgive the mid-century costuming liberties and slightly off the mark French panache. The obvious crescendos and goofy humor are also a touch dated, yet the spectacle remains lighthearted without the need for ridiculously unrealistic stunts. Younger audiences may very well prefer a newer CGI infused less fulfilling adaptation with D'Artagnan, Athos, Porthos, and Armis, but there are enough plots, intrigue, and family fare to delight young and old here.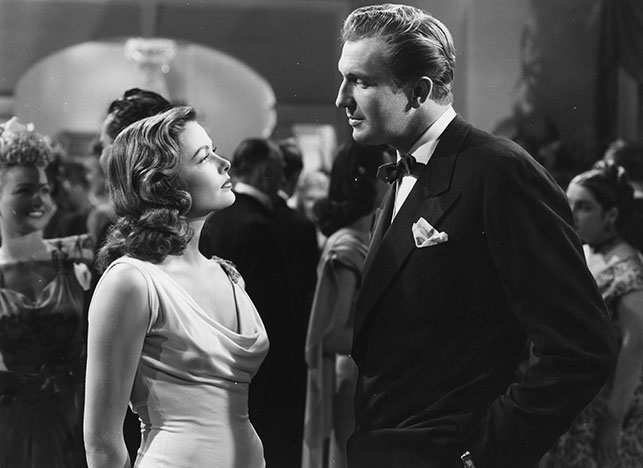 2. Laura
Otto Preminger's (Anatomy of a Murder) complex and stylish 1944 film noir classic starring alluring victim Gene Tierney (The Ghost and Mrs. Muir), detective Dana Andrews (Best Years of Our Lives), jealous Clifton Webb (The Razor's Edge), wealthy Judith Anderson (Rebecca), and slinky Vincent Price is a master class in well executed twists and crisp black and white atmosphere. Our man Price is a dandy louse amid intersecting love triangles, obsessed pursuers, and potboiler investigations trying to piece together the shotguns and tawdry connections. Quintessential imagery, strategic silhouettes, unforgettable music, and surprises set off the murders, secrets, and evidence that aren't what they seem – leading to must-see shootouts and revelations. I will never forget the first time I saw this!
1. Dr. Goldfoot and the Bikini Machine and Dr. Goldfoot and the Girl Bombs
Vincent Price's mad scientist Dr. Goldfoot creates robot ladies in the near perfect 1965 spy spoof Dr. Goldfoot and the Bikini Machine. He trains his mechanical gals to conquer elite gentleman around the globe and marry into positions as needed in his quest for world domination, and great visual cues set up numerous backhand quips and puns in the cheeky script. Spot on comedic timing and quality slapstick helps the laughs as varying film speeds, camera tricks, and backwards footage add simplistic, camp charm. Dr. Goldfoot and the Bikini Machine has a skill and maturity in its goofy rather than just being juvenile, and the diabolical, gold slippers wearing Vincent Price is totally casual at being so over the top. The 1966 AIP sequel Dr. Goldfoot and the Girl Bombs struggles with a less dynamic European production and uneven plots from director Mario Bava (Black Sunday) and the big gadgets and futuristic sixties gizmos also have less zing. Fortunately, the not so dearly departed Dr. G again takes on the world one NATO general at a time with Paris intrigue and irrepressible globe-hopping fun. There's a class to his camp, and when Price breaks the fourth wall, proving that all we really need to keep a presentation interesting is Price and an audience – even in outlandish, so absurd their good films like these.