Op-Ed: #52FilmsByWomen – 'Somewhere' Seems to Go Almost Nowhere at All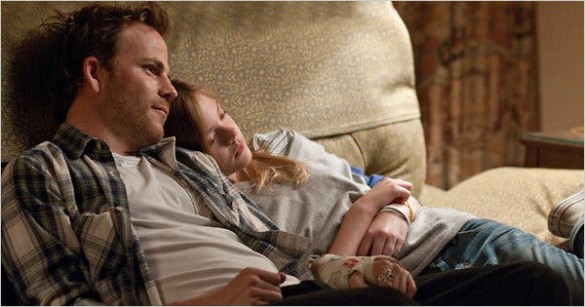 For the year 2021, I have set a goal to watch #52FilmsByWomen. I found 2020 to be an exceptionally incredible year for women filmmakers, amid the crazy global pandemic their films were often pushed to the front of the line without big theater blockbusters taking all the limelight. I will watch one film per week made by a woman, all films I have never seen before, both old and a few fairly recent releases sprinkled in as well. I look forward to expanding my knowledge of women filmmakers and their work, and hopefully bring a new light and following to a severely under-appreciated part of cinema. 
I have been a fan of Sofia Coppola for a few years now, since I first watched her most well-known film, Lost in Translation (2003). Coppola made a name for herself with that film when she won Best Screenplay at the Oscars, one of few women to do so and not share the award with a male co-writer. Coppola has been a controversial actress and writer/director, accused of riding on the coattails of her father, Francis Ford Coppola and his successes. That best screenplay win, accompanied by a Best Director nomination the same year, solidified and validated Coppola as an established filmmaker all on her own. However, the things that made Lost in Translation so great are not easy to recreate. Somewhere seems like it is desperately trying to achieve the same loud silence in its reflective moments and scenes, yet it never quite lives up to it, lacking structure and a definitive direction. 
Somewhere is a story between the relationship of a father and daughter, something that Coppola also explores in her latest film, On The Rocks (2020). The recurring themes in her narratives often show complications in relationships between older men and younger women. These relationships are not sexual, rather a navigation of understanding each other and an attempt at comfortability. Could this be a reflection of her own life, her relationship with her father? Maybe, maybe not. 
Johnny Marco (Stephen Dorff) is a washed up actor, living out of a hotel in between gigs. His 11-year old daughter, Cleo (Ellie Fanning), joins him for the occasional weekends and then eventually for a trip to Italy, a work trip for one of Johnny's movies. In the first half of the film, we basically just observe Johnny and his mild rockstar lifestyle: he often has twin blonde pole-dancers visit his room for private performances, sleeps with random women, drinks, and smokes regularly. What I admire most about Coppola's direction is how discreetly she uses the camera, especially in the pole-dancing performances. It is awkward. We watch him watch the pole-dancers, the dancers eye contact then meets Johnny's, which then cuts to us watching him nod and smile along as they slide up and down the pole. The camera does not show off their bodies in a sexualized way to glamourize what they're doing–it very much just captures what is happening. The music is diegetic, enhancing the awkwardness of the scene, and there are no additional sound edits that would normally accompany quick cuts of close-ups of body parts, bouncing all around the women's bodies. No, the camera stays distant and wide enough–yet, still makes us claustrophobic. The juxtaposition of this scene against the scene of Johnny at his daughter Cleo's ice skating practice is impactful. At first, Johnny does not even look up from his phone to watch his daughter skate around the ice–and then when she does catch his eye, he is tuned in, almost in the same way he watches the pole-dancers–also blonde like his daughter. She might resemble the twins in a few years. Suddenly, Coppola's decision makes sense. The camera acts in the same way, staying distant and observing. Her message is clear. Johnny, completely uninterested at first, finds meaning and connection in his daughter's performance, he is now invested in her. 
The rest of the story follows suit, and kinda just ends up flat but realistic. Cleo and Johnny catch an episode of Friends in the middle of the night, dubbed in Italian and then order gelato because they cannot fall asleep; we overhear Cleo telling Johnny the plot and characters of Twilight (could be the book or the film?) but nothing much else monumental seems to happen. Their quiet moments subsequently build their relationship, but there is no real knock-down, drag-out conversation or shift, they just spend time together and grow. By the end of the film, Johnny has to take an upset Cleo to a sleepaway camp. Then Johnny decides to leave Los Angeles and his melancholy life in the past. He even exits his car and begins to walk the highway in the final moments of the film–toward Cleo and his new life? We will never really know. He is going somewhere else, and that is all we can presume. 
Overall I found it to be an enjoyable but a slow, quiet watch. If you are a fan of Coppola's work, seek this out–if not, it is not worth your time. I probably wont rewatch it anytime soon, if at all.
Grade: B-