Op-Ed: #52FilmsByWomen – A Long Overdue Biopic, 'Harriet' Shows Off Strong Performances with a More Simple Story than Expected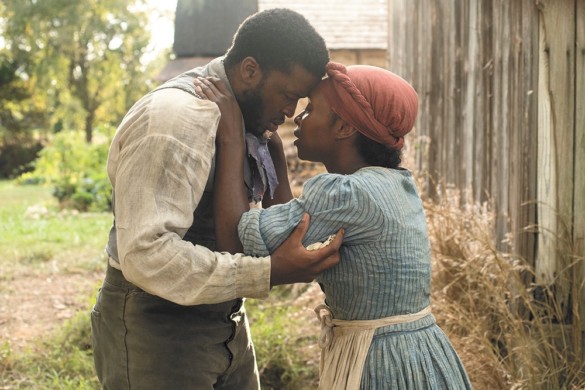 For the year 2021, I have set a goal to watch #52FilmsByWomen. I found 2020 to be an exceptionally incredible year for women filmmakers, amid the crazy global pandemic their films were often pushed to the front of the line without big theater blockbusters taking all the limelight. I will watch one film per week made by a woman, all films I have never seen before, both old and a few fairly recent releases sprinkled in, as well. I look forward to expanding my knowledge of women filmmakers and their work and hopefully bring a new light and following to a severely under-appreciated part of cinema.
It continues to baffle me that it took this long to make a cinematic story about the brave Harriet Tubman's life and legacy (now can we please honor her and put her on the twenty-dollar bill?). The story and her name are iconic as can be, a story and a person who is not only a huge part of Black history but American history. The incredibly strong performance of Cynthia Erivo as Harriet is what completely holds the overall film together. Kasi Lemmons' direction is somewhat cookie-cutter and basic, giving us a simple story of heroism and bravery in the face of adversity and evilness.
The film opens on the eastern shore of Maryland in 1849–Harriet, then known as "Minty" lying in a grass field, awoken by her husband,  (did you know she had narcolepsy? I never remember learning about this in school). The story takes no time before it sets off–in less than 15 minutes into the film, our leading lady is planning her first escape. Harriet/Minty's husband, John (Zackary Momoh) a barely-free man, and her wish to start a family, the family that owns her and the rest of her family forbid it. The son of the slave owner, Gideon, played hauntingly by Joe Alwyn, is Minty's owner, and he values his ownership over her more than anything. When she first escapes, he immediately starts to hunt her down to bring her back. He values not her life, but the value her life gives to his family's worth, as their Black lives act as currency.
The remainder of the film seems to be just that a back and forth of running and bringing slaves out of freedom–Harriet makes her way to Philadelphia where she meets William Still (Leslie Odom Jr.) and he is astounded that she took the journey to freedom alone. She decides to take her mother's name, and that is when she becomes who we know now as Harriet Tubman. Although freedom is all Harriet has longed for, after a year of being free but without her loved ones, she is lonely and still feels that so much is missing from her life. She decides to go back to help bring her family, and then other slaves to freedom. Her bold, fearless mindset and her faith are what guides her. 
Overall, Lemmons' direction does not lessen the famous story. Although a few things struggle, the pacing, the establishment of time and space felt unknown at times, and the score felt a little misplaced, I still found myself moved–it is almost impossible to not feel that way. Harriet's self-sacrificing nature and tenacity are inspiring. The disgusting, racist, slave-owning family will make you cringe, but Harriet will restore your faith and her successes will make you proud. This is not ground-breaking, but it is a must watch if for nothing else than to honor Harriet Tubman's legacy and witness the Oscar-nominated performance from Cynthia Erivo.
Grade: B-