One Shining Moment: Countries With One Oscar Nomination To Its Name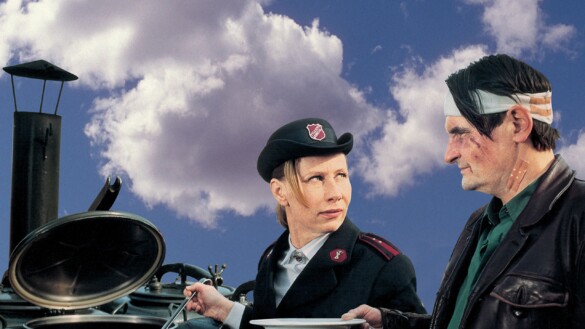 For Best International Feature, the powerhouses that come to mind are Italy (14 wins, 32 nods), France (12 wins, 40 nods), Japan (5 wins, 17 nods), Germany (3 wins, 20 nods), and Spain (4 wins, 20 nods). These are the countries, among others with a rich film industry that crank out multiple acclaimed films around the world. Even if their country doesn't pick them as their representative, the Oscars can still nominate them and have them in other categories. Some countries do have just one win (Chile, Taiwan, South Africa), others just the one sole nomination. Even then, that one nomination still means a lot to that country on such an international stage. 
24 nations have just a single nomination to their credit, including the now-nominated The Quiet Girl from Ireland. South Korea's Parasite pulled the biggest win of all as the first International film to also win Best Picture. Uruguay's sole nomination (A Place In The World, 1992) was disqualified when more production information revealed it to be mostly an Argentina-backed film. Until 2011, Puerto Rico was considered eligible to have their film nominated and did so with 1989's What Happened To Santiago. And, in 1976, East Germany's only nomination before reunification with the West was Jacob The Liar. Here are other notable singular nominees for their home nation.
Black And White In Color (1977, Ivory Coast)
South Korea isn't the only country to be 1-for-1 with Best International Feature. This film submitted by the Académie de Côte d'Ivoire, their first, turned out to be a real winner. Set in Africa during the First World War, this dark comedy satirizes the colonialism of both France and Germany during that period and is critical of militarism on which powerful nations build their strength. It was the debut feature from director Jean-Jacques Annaud, who later gained acclaim for Quest For Fire and The Name Of The Rose. 
Alsino And The Condor (1982, Nicaragua)
It is the only country with a film nominated from Central America besides Mexico. Still building itself after the Nicaraguan Revolution of 1979, Alsino tells the story of a boy who gets caught up in the battle between the government and the leftist rebels. He meets an American military advisor (Dean Stockwell) who gives the boy his first flight on his helicopter but cannot stop him from seeing the violence inflicted upon those suspected of supporting the rebels. Considering the political climate at the time in the United States, it is surprising that this film, which was also co-produced by Cuba, made it to the final five.
Strawberry And Chocolate (1994, Cuba)
Despite the strange love-hate relationship with the government 90 miles from Key West, they made it to the Oscars stage with this delightful comedy of a surprising friendship between a straight man and a flamboyant gay man in the 1970s. It's a story that deals with homophobia in Latin America and how gay people struggled under the government's repression of such feminine behavior from men. It was co-directed by Tomas Guiterrez Alea in his penultimate film, having established himself as Cuba's greatest film director with classics like Memories Of Underdevelopment.
The Man Without A Past (2002, Finland)
Writer-director Aki Kaurismäki could easily have multiple nominations for his work, but his dislike of film competitions and protest of the Iraq War has caused him to withdraw his films from consideration. His films Drifting Clouds and Lights In The Dusk got the chop because of this. One film he did allow to go through was his comedy of a man who is assaulted and suffers from amnesia due to head injuries. With no recollection of who he is and where he came from, the man restarts his life from scratch. This film was the second of his Finland Trilogy which includes the two previously mentioned films. Because the Iraq War started just days before the ceremony, he boycotted it. 
Timbuktu (2014, Mauritania)
It is still the only film ever submitted for consideration by the West African nation and it hit the mark by being nominated. Based on true events, it centers on the titular city of Mali during its brief rule under a jihadist group and centers around a man who kills his neighbor over the death of a cow, resulting in harsh repercussions. It is a story about the rule of such terror while also showing the jihadists, who demand a total following of Islamic law, contradicting their own views. Even if Mali and Mauritania are Muslim-majority countries, the ways that they used to live in are completely disrupted and forced upon them in certain cruel circumstances. 
Follow me on Twitter: @brian_cine (Cine-A-Man)