Movie Review: 'Black Widow' is a Triumphant Return for the MCU Cinematic Experience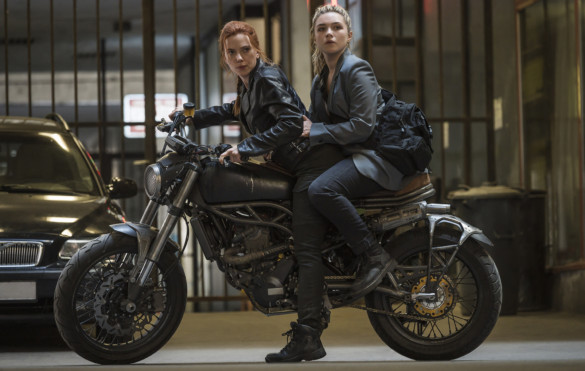 Director: Cate Shortland
Writers: Eric Pearson (screenplay), Jac Schaeffer (story), Ned Benson (story)
Stars: Scarlett Johansson, Florence Pugh, David Harbour, Rachel Weisz
Synopsis: Natasha Romanoff, aka Black Widow, confronts the darker parts of her ledger when a dangerous conspiracy with ties to her past arises. Pursued by a force that will stop at nothing to bring her down, Natasha must deal with her history as a spy, and the broken relationships left in her wake long before she became an Avenger.
After ten years of constant content from Marvel Studios, the pandemic put that train into a pause as a lack of cinemas meant a lack of blockbuster films. This pause is one that might have been unplanned, but it gave fans who felt overwhelmed by the amount of superhero content and were starting to develop fatigue some time to feel refreshed and ready for the new films to release. That time has finally come as Marvel's first film since summer 2019, Black Widow is releasing.
Over the past year, it has felt like Marvel has changed tactics in regard to their structure and approach to the overall franchise. With the addition of their Disney+ TV shows including WandaVision and Loki, the direction of the MCU is now focusing on specific characters and their stories, rather than making each project integral to understanding the rest of their upcoming slate. This is a smart move, as with so much content building up there will be people who choose not to dip into every new project. Black Widow is a perfect example of that being put to practice, and I am glad they took that approach here.
When a Black Widow movie was finally announced, many fans were happy as one of the most important players of the MCU was finally getting a spotlight and a true chance to shine, but there was also the question of why now. It felt late in the game for the character of Black Widow to be further explored and with the events of Avengers: Endgame, it also had the worry of not making any development within the MCU. Thankfully, the film is aware of this, and whilst it does add a few moments within the story that will be relevant for the future of the MCU, it primarily focuses on what the fans wanted: a deeper insight into the character of Natasha Romanoff.
This story is a lovely way for Scarlett Johansson to get a final farewell to Natasha, and it is clear how much she cares about this role. She gives her all in what is her best performance in the role, with a story that requires not only the emotion behind her story but also a lot of demanding action sequences that come together so well. She is not the only star in this film though, as Florence Pugh makes her entry into the MCU in a way that is hard to ignore. Her character, Yelena, is one that I certainly cannot wait to explore further.
What director Cate Shortland does so well with Black Widow is the balance of tones within the story, something that Marvel has struggled a little bit with their latest TV projects. Considering the background of Natasha and the red room, the more serious tone that stays on the surface of the film is important to keep up that story. In particular, the opening scene and title credits are much darker than what is expected from Marvel, but it also highlights how important this story is and how important Natasha's background is. The narrative is compelling and manages to keep your attention for the 2+ hour runtime without it dropping once.
However, this is not just a movie about this serious topic and having to face the issue at hand. It is a Marvel movie and it has to be entertaining, which is what Black Widow manages to balance out. There is still a lot of comedy within this story, particularly with David Harbour's Alexei. There are also comedic moments that tie in with the story and making fun of the superhero trope, with one recurring joke managing to land even on the fourth time.
There are a couple of small issues that I did have with Black Widow that stop this from being one of the top-tier Marvel films. I do think some of the relationships are rushed, particularly in the second half, and Taskmaster is given little time to develop as a villain. Whilst his story is technically run throughout the MCU and with Natasha's past, it is also one that should have had more screen time and would have added more weight to both Natasha and Yelena's journey within this film.
I was one of the people who was going into Black Widow not getting my hopes up too much but came out pleasantly surprised. It is the first time from Marvel since Captain America: The Winter Soldier that I felt the story was going beyond the superhero genre and the darker tone works perfectly for this story and the issues that the film addresses. In a sea filled of simply "good" reviews, I want to pitch in one that calls Black Widow great.
Grade: B+