Podcast: Unsane / I Kill Giants – Extra Film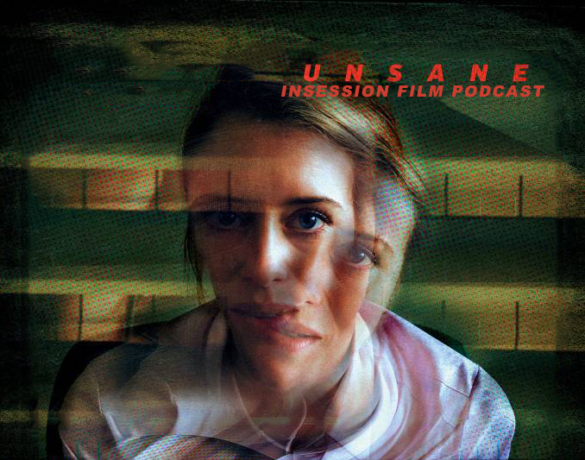 This week on the InSession Film Podcast: Extra Film segment, we discuss Steven Soderbergh's latest experimental film, Unsane, starring Claire Foy. We also dive into the small indie-film I Kill Giants from director Anders Walter.
As big fans of Soderbergh, we are glad that he is out of "retirement" and making films again. Unsane is another film that could feel like a genre exercise, but per usual it's full of all the fun Soderbergh things that we love about him. Also, it was great catching up with I Kill Giants. It took four years to get it made, but we were happy to see it come through.
Hopefully you feel the same way as you listen to this week's Extra Film segment, and as always let us know what you think in the comment section below. Thanks for listening!
– Movie Review: Unsane (4:16)
Director: Steven Soderbergh
Writer: Jonathan Bernstein, James Greer
Stars: Claire Foy, Joshua Leonard, Jay Pharoah, Juno Temple
– Movie Review: I Kill Giants (36:44)
Director: Anders Walter
Writer: Joe Kelly
Stars: Madison Wolfe, Zoe Saldana, Imogen Poots, Sydney Wade
This week's episode is brought to you by our great friends at The Lair of the Unwanted and Next Best Picture.
– Music
Committed – Unsane
Mum – Laurent Perez Del Mar
The Return of the Eagle – Atli Örvarsson
We try to make this the best movie podcast we possibly can and we hope you enjoy them. Subscribe today on iTunes and Stitcher and please leave us a review on iTunes. You can also find us on Soundcloud, PlayerFM and TuneIn Radio as well. We really appreciate all your support of the InSession Film Podcast.
Subscribe to our Podcasts RSS
Subscribe to our Podcasts on iTunes
Listen on Spotify
Listen on Stitcher
Unsane / I Kill Giants – Extra Film
Mobile App
To hear this Extra Film episode and everything else we do, download our apps on the Amazon Market for Android and the Podcast Box app on IOS devices. The mobile app covers all of our main shows, bonus podcast's and everything else relating to the InSession Film Podcast. Thanks for your wonderful support and listening to our show. It means the world to us!
Help Support The InSession Film Podcast
If you want to help support us, we would greatly appreciate it! For more info, CLICK HERE.