Podcast: The Nice Guys, Top 3 Buddy Cop Movies (Revisited) – Episode 170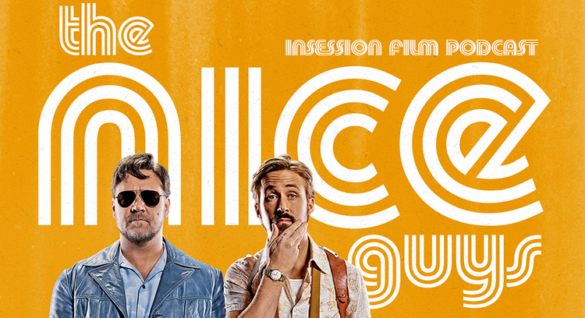 This podcast is brought to you by the InSession Film Store! Get your IF gear today!
This week on the InSession Film Podcast, Ben Zuk (formally of Cinematic for the People Podcast) joins us to discuss Shane Black's new film The Nice Guys starring the great Russell Crowe and Ryan Gosling. We also talk our favorite buddy cop movies and we finish off the show with another edition of Are You Down?, this time talking about some film properties that are being turned into TV shows.
Big thanks to Ben for joining us once again, it was a huge pleasure to finally have him on the show. Buddy cop movies are a genre we are big fans of, so this episode was a lot of fun. It doesn't hurt whenever you get the opportunity to talk Shane Black either, who has made a career in the buddy cop genre. In fact, on our latest Extra Film, we discussed his 2005 cult hit, Kiss Kiss Bang Bang.
On that note, check out the show and let us know what you think in the comment section. Thanks for listening and thanks for supporting the InSession Film Podcast!
– The Nice Guys Movie Review (7:22)
Grades
JD: B
Brendan: B
Ben: D
– Top 3 Buddy Cop Movies (40:25)
As mentioned above, we are big fans of this genre and there are a lot of great films on the table for this list. In fact, this is the second time we've done this list. You can hear us discuss this on Episode 69 as well but because of Black and his Lethal Weapon films (which are generally considered the best of the genre and of course they get mentioned here), we thought that would be a great jumping off point do revisit this list. However, this was a first time exercise for Brendan. On that note, what would be your top 3?
Top 3 Sponsor: First Time Watchers Podcast
RELATED: Listen to Episode 168 of the InSession Film Podcast where we discussed Captain America: Civil War!
– Are You Down? (1:28:35)
In this segment, we discuss the crazy amount of TV shows popping up that are based off of successful movies, such as Lethal Weapon, Rush Hour, The Exorcist, Animal Kingdom, Taken, Training Day and who knows what else?
– Music

Shake Ya Tailfeather – P. Diddy, Various Artists
Live Forever – Travis Barker
The Return of the Eagle – Atli Örvarsson
Subscribe to our Podcasts RSS
Subscribe to our Podcasts on iTunes
Listen on Stitcher
InSession Film Podcast – Episode 170
Next week on the show:
Main Review: X-Men: Apocolypse
Top 3: TBD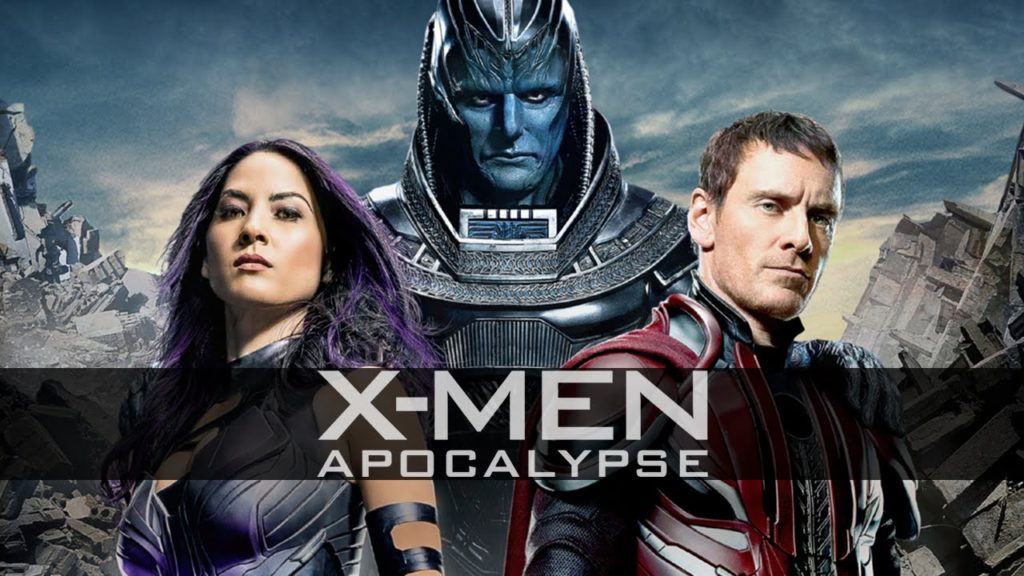 Help Support The InSession Film Podcast
If you want to help support us, there are several ways you can help us and we'd absolutely appreciate it. Every penny goes directly back into supporting the show and we are truly honored and grateful. Thanks for your support and for listening to the InSession Film Podcast!
VISIT OUR DONATE PAGE HERE